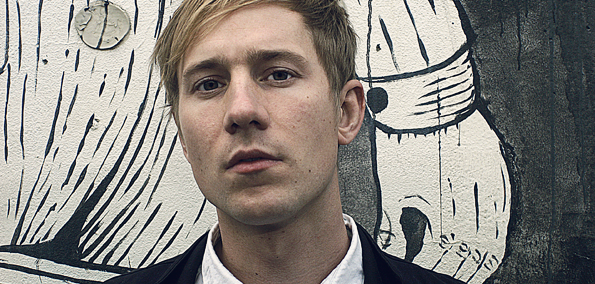 Annie Mac's Free Music Monday has long been a way for some of the most exciting up-and-comers to get noticed, and for longstanding veterans to bring some fresh attention to their (usually) amazing work. The brilliant English producer and DJ, Riton, is certainly more in the second category than the first, as he's worked closely with the late DJ Mehdi as Carte Blanche, DJ'd some of the wildest parties, and created his own label, RitonTime, with tracks that go beyond the standard dance style. 
Now he's prepping for a huge release, Can't Stop the Clock, which comes out this Wednesday. His wish to blur the lines between the radio-friendly and the provocative underground has excited many, as the few tracks he has released for the mixtape have been absolute club bangers. This time around he has taken "Gas Pedal," from Sage the Gemini, and used the chorus to craft together something extraordinary. He's also got a trailer for it all, which is a bit NSFW for those in public spaces. Other tracks on Can't Stop the Clock will include samples ranging from M.I.A. to Kid Ink to Aaliyah. 
[soundcloud url="http://api.soundcloud.com/tracks/100804477" params="" width=" 100%" height="166" iframe="true" /]
Mr. H. Smithson, AKA Riton, you are one brilliant mastermind. His tour for this release, which only features six exclusive dates in Europe, will find him bringing analogue synths into the mix, going, yet again, one step above and beyond everyone else.