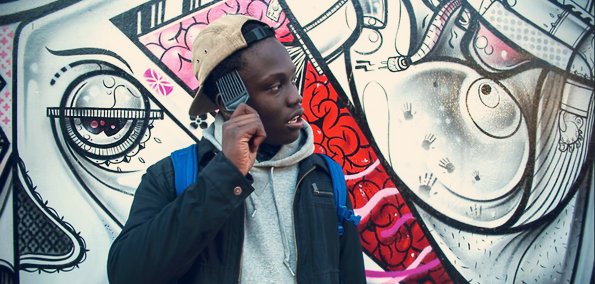 Another day, another EP dropped for our listening pleasure. Today's offering comes from Brooklyn emcee Donny Oh, who you may recognize from previous posts on EARMILK, who has released his brand new EP, Stuffed Shells. Having released a few tracks via EARMILK in the months leading up to this date, the buzz surrounding this EP grew and now it's finally here.
Previously released tracks "Parables" and "Fencing" have made the cut for this project, alongside ten brand new, previously unreleased tracks. Stuffed Shells exudes those classic 90's vibes that have been brought back to the public eye with the rise of artists such as Joey Bada$$ and Action Bronson. This is largely down to the beat selection Donny has chosen for this EP, with production credits including Knxwledge, Thomas Ca$h and Metal Fingers. Although nothing should be taken away from Donny's flow, as he glides across each track with style and grace. Both guest verses on Stuffed Shells, from YannO and close friend Eli, work well and don't sound out of place next to the enthusiastic verses from Donny. 
With the Stuffed Shells EP being 12 tracks deep, there are a couple of areas that need a bit more work to them as far as the mixing side of this project is concerned. But with that being said, this is a solid debut EP that lays a foundation for the seventeen year old rapper to build on. I can only see Donny Oh progressing even more over time, and who knows what his next move will be. 
Check out five of my favourite tracks from Stuffed Shells, stream the project in its entirety via Donny Oh's Soundcloud or Bandcamp (where you can purchase this EP for a 'name your price' sum).
---
Danny Oh
Stuffed Shells [EP]
---