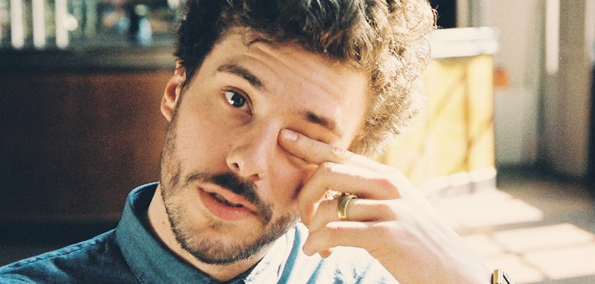 Tracks from Club Cheval, the "juvenile yet mature, erudite but fun-loving" Paris-based collective of Sam Tiba, Panteros666, Canblaster, and Myd, have been making their way around the blogosphere like crazy in the past year or so. The latest from the collective is Sam Tiba's release on DJ Slow's Brussels-based label Pelican Fly, the imprint that also plays host to Cashmere Cat. The four-track The Saddest Show in Town EP (FLY011) dropped June 17 and is sweet, sensual future pop. 
Stream "Eldorado", the single from the album, below, with a moody instrumental and autotune reminiscent of #SadKanye, and wonder with us if Sam Tiba is the up-and-coming hip-hop heartthrob of the underground. Bonus points if you mishear parts of the lyrics as "Serato" and end up with a gadget boner.
"About the EP. I wish I could write something about each track. I wish I could sum up the million influences I had in mind. But using too many words has never been an option. I composed each of the four tracks of this EP in one day each. I made them thinking of one particular girl. Someone I dreamt of. It's not a broken heart EP. It's more like an ode to something I'll never have, not something I have lost. Bisous."
The Saddest Show in Town Tracklist
1. The Saddest Show In Town
2. U Lookin for a Title and All You Think About Is That Other Person so U Name It Me & Her
3. Eldorado
4. Things Life (feat. Canblaster)