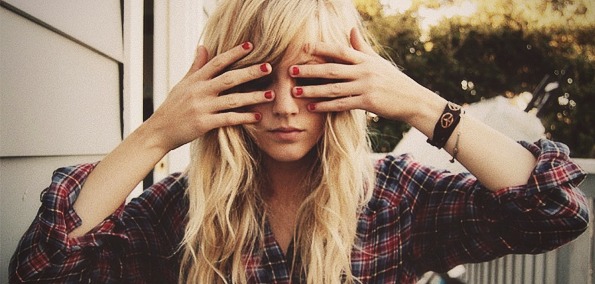 It's that time of the year when New York is becoming a frantic mess of live music festivities that can literally make one go crazy. The jaw-dropping lineup continues to follow each other day after day. Last weekend , the city was blessed by Kanye West's appearance during Governor's Ball and this weekend, Chance The Rapper is coming to town. The upcoming festival of this week is called Northside.
Northside Festival happens once a year throughout all of Brooklyn and it is "New York City's largest and most accessible discovery festival". With installments of music and film, there is also a series called NExT-- pannel discussions on Entrepreneurship and Technology. Rad huh? NExT is only a couple of days from June 13th-14th, then music from the 13th-16th and a follow up with film till the 20th. The flyer below suggests some of the amazing up and coming artists performing this year. With major indie headliners, The Walkmen and popstar, Solange, WHY?, Iceage, Majical Cloudz, Bleached, Ratking, Blue Hawaii, Young Magic, Monogold...etc are all joining.
Music passes are only $80 and individual tickets are much cheaper. Everything starts on Thursday so it's not too late to participate. I've already made a schedule of on the Northside Fest website. Click here if you dare to see how much $80 is worth and below is a mini playlist. Get ready to hop around all week!
[soundcloud url="http://api.soundcloud.com/tracks/92056422" params="" width=" 100%" height="166" iframe="true" /]
[soundcloud url="http://api.soundcloud.com/tracks/91126238" params="" width=" 100%" height="166" iframe="true" /]
[soundcloud url="http://api.soundcloud.com/tracks/53834846" params="" width=" 100%" height="166" iframe="true" /]
[soundcloud url="http://api.soundcloud.com/tracks/5732650" params="" width=" 100%" height="166" iframe="true" /]
[soundcloud url="http://api.soundcloud.com/tracks/70842870" params="" width=" 100%" height="166" iframe="true" /]
[soundcloud url="http://api.soundcloud.com/tracks/79130070" params="" width=" 100%" height="166" iframe="true" /]
[soundcloud url="http://api.soundcloud.com/tracks/91133757" params="" width=" 100%" height="166" iframe="true" /]
[soundcloud url="http://api.soundcloud.com/tracks/89952315" params="" width=" 100%" height="166" iframe="true" /]
[soundcloud url="http://api.soundcloud.com/tracks/60445219" params="" width=" 100%" height="166" iframe="true" /]