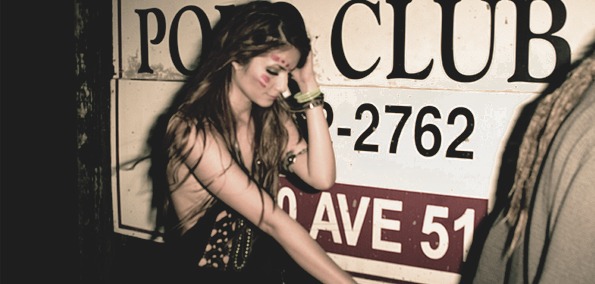 HYDRABADD is a producer/DJ duo from Atlanta, GA that is quickly gaining national recognition with their forward thinking movement of "luxury trap". This name was appropriated to differentiate their obviously unique sonic structure. While the new wave of trap music has resulted in a more abrasive electronic rendition of its former self, HYRABADD seeks to fill the dynamic space on the trap map. Coupling soothing atmospheres and lush vocals with the Lex Luger inspired drums we all know and love, this southern duo is providing a different approach to the genre.
The single "Sanctuary" featuring Abra from their album Temple of Tru Luv  is quite simply the flagship of their sound. Hauntingly romantic vocals from Abra remind you of a hybrid of Sade and Portishead while the tightness of the percussion encourages you to groove your body. "Sanctuary" was most definitely a match made in luxury trap heaven.
The indie label, VAVLT, recently founded by the infamous Heroes X Villains and Blkkmorris, serves as a collective of forward thinking producers and artists in the Atlanta area, with roots that reach internationally. In true brotherly fashion, VAVLT teamed up with their newcomers to release a remix EP of Sanctuary featuring Druid Cloak, Taste Tester, Ira G, NEVR, and Major118.
[soundcloud url="http://api.soundcloud.com/tracks/77996956" params="" width=" 100%" height="166" iframe="true" /]