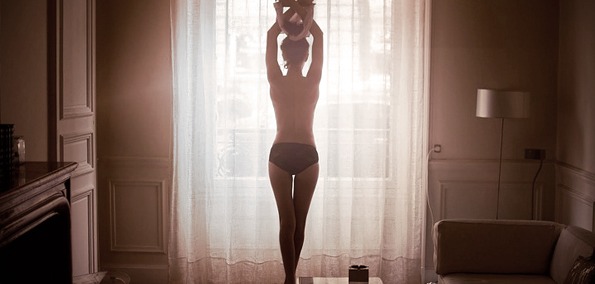 It's always nice to hear a story of three diverse strangers coming together over a mutual appreciation and genuine love of music. Well that's the case for the West London threesome, The Echo. Putting their sound amongst the likes of Delphic, Miike Snow and Disclosure, you just know you are onto something good. In anticipation of their debut EP, today we have their lead single "Responsible." With an openly playful persona and an infectiously uplifting beat, the track aims to take the listener onto another groove every step of the way.
With an equally fantastic video to complement the release they had a video created and directed by Andrew Attah. Filmed at London's Central School of Ballet, the video features the exquisitely talented ballerina – Francesca Tennant. Through each and every movement and beat Attah captures her passions and exceptional talent.  
While The Echo stand at the nurturing stage, there is not much we know about them. However, we can appreciate their honest and unadulterated production efforts. We find their sound straddling the line between the realms of electronic R'n'B and 'outside of the box' dance music.
The track's idyllic groove and unique vocals flood "Responsible" in desirable waves, while the timeless video lingers in our minds, so sit back and indulge yourself in it, listen after listen. The track is up for free download on June 10th so stay tuned.