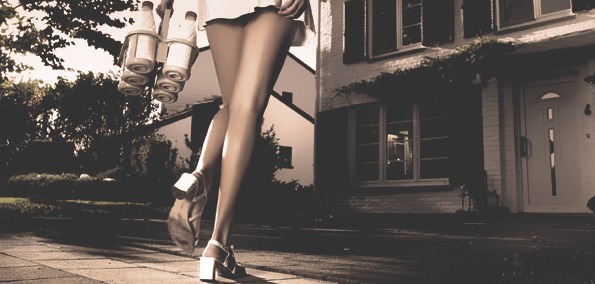 This is your Daily 2% - Chilled and Ready to Serve. We will try to bring you one "chill" track every day. This is for when you get home and you are trying to unwind. You reach for that glass of wine or that unlit Black & Mild or maybe you reach for something more herbal. This track is for those times. We are just your milkmen and I'm here to make a delivery. Chill...
Today's delivery is from Gallant. Fresh from the musical womb, he is a new on the scene and is already making a ruckus. A suave ruckus if you will. His vocal attributes follow in the lines of R&B and soul. In the few tracks he has made, he spotlights his excellent vocal control and lyrical sense. This New York City native has made quite the entrance, especially with his brand new tune called "Please? (Vignette)", with beats and effects provided by Felix Snow. It's dream-like nature injected with Gallant's soulful vocals makes for a silky smooth ride to chillville. It's minimalistic style ensures that you aren't overwhelmed, but instead, invites you to loosen that work-tie and recline. As a bonus, we're throwing in his cover of Ke$sha's "Die Young".
So do yourself a solid, and coast...
[soundcloud url="http://api.soundcloud.com/tracks/92100432" params="" width=" 100%" height="166" iframe="true" /]
[soundcloud url="http://api.soundcloud.com/tracks/62959471" params="" width=" 100%" height="166" iframe="true" /]