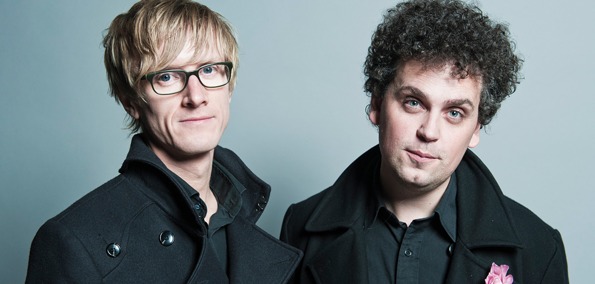 The established electronic duo Simian Mobile Disco have released a wide range of music over the years, to which they have recently shifted their focus to mimic their live sound, which introduces their melodic backing to the more forward-minded scope of techno. For their most recent highlight "Sacrifice", they have collaborated with Irish music bloggers/trending producers Bicep to create house-infused techno that is built around a 909 rhythmic section and an energetic crescendo. Throughout the collaboration, a heavy low end combined with soaring synths give off a laid back vibe that can easily translate to the floor.
[soundcloud url="http://api.soundcloud.com/tracks/92123932" params="" width=" 100%" height="166" iframe="true" /]
Also worth checking out is a video of the Simian Mobile Disco duo of James Ford and Jas Shaw showing off their current rig and explaining how they work through their live performances.