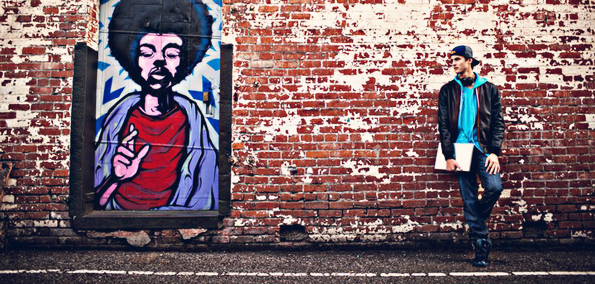 Sometimes you follow an artist for years, tracking their progress through the unpredictable trails of success, waiting for their big break with baited breath. Other times you stumble upon them during their inexplicably fast assent to fame, not really knowing where they come from or how they got there. The latter is the case for MAKJ, a young DJ and producer from California who has recently exploded onto the electro progressive scene. With a Beatport release list that only spans 6 months, the rising talent still has amassed a number of feats, having performed alongside such names as Wolfgang Gartner, Avicii, and Armin van Buuren. His release today, "Hold Up", furthers his success, delivering a rolling electro house track complete with a playful, slapping mid and a bouncy bassline.
Hold-Up-(Original-Mix)--EM0513
Stream:MAKJ
- Hold Up (Original Mix)
He currently has a number of shows listed across the U.S., so check out his Facebook for exact dates and locations. Oh, and be sure to listen to his remix of "All Gold Everything", which has become one of my favorite edits of 2013.