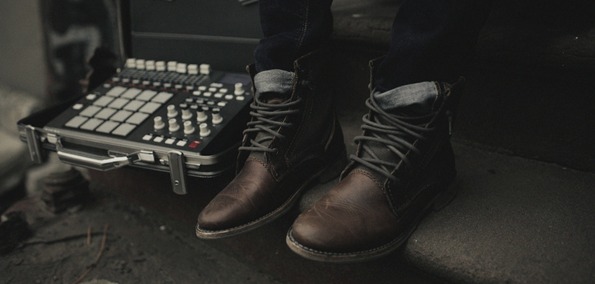 Stumbling across an artist whose music can take you on a journey through different eras while possessing a forward-minded scope is a rare occurrence. It is also tough to base an expectation of an artist's sound on a name like FilosofischeStilte, but the Netherlands producer's refined approach at the electronic scene is sure to turn some heads. While FilosofischeStilte (aka Luuk Graham) isn't new on the scene, his beats have yet to grant him a space in the spotlight. With four eclectic releases under his belt, Luuk's productions generally venture off of on tangents, reminiscing both Shlohmo and Cashmere Cat at times, while always relating back to his Dirty South hip hop and UK bass roots. 
Drawing from trap and bass, Luuk's newest production is a VIP remix of "SpaceGoldSwag-TrillaNigga" off of his recently released Poly EP. It is interesting to note that Luuk's new composition sounds nothing like the original, pitch-shifting vocal samples and a trap inspired beat guide melodic textures and a heavy low end, as it goes to show how versatile the producer can be. 
In order to get a grasp of what Luuk can do with the same palette of sounds used in his VIP remix, take a listen to "Light Years Away" also off of his Poly EP. In "Light Years Away" the feeling of spiraling downwards takes hold do to pitch-bending textures and clever reverb-filled melodic synth work.
In case there's an interest in a diverse collection of FilosofischeStilte's material head over to Bandcamp to download a free copy of his For All Seasons And Reasons Beattape Vol. 2.