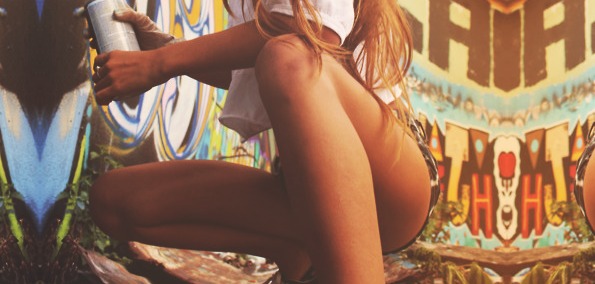 Young L.A. wonder Patrick Reza has only been making music for a couple of years, yet his sound is nothing short of extraordinary. For such a novice to display compositional talent like this speaks volumes against the arguments that electronic dance music is dying or long past its glory days. Rather, we have quite a ways to go.
As new as he may be, his music hasn't fallen on deaf ears. Collaborations with the bass legend Bassnectar and enough remixes to fill a Wikipedia discography page show just how hard Reza is willing to work for the cause. Like any good artist, he is dedicated to his craft and commits his full emotional self into each piece he releases. His newest track, "Vitals", is no exception.
"I wanted the song to tell a journey all by itself without the need for lyrics. Been working on it for a year and finally decided to release it this week. Drew inspiration from Bassnectar, Zeds Dead, and Seven Lions."
"Vitals" has a trance-like feel that belongs at the tail end of a heavy dubstep set, or as a closing track to a three-hour set from Reza himself. It combines the light and airy chillstep sound of tracks like "Empathy" and "Butterfly" from Bassnectar with the trance side of Rameses B. Grab a listen, download, and visit Patrick Reza's Soundcloud for more of the like.
[soundcloud url="http://api.soundcloud.com/tracks/90997529" params="" width=" 100%" height="166" iframe="true" /]