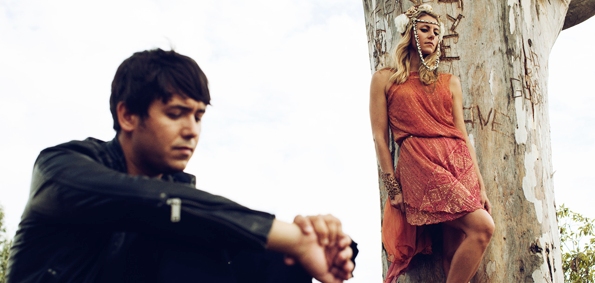 Picking up the pace from where Blondfire's gem "Where the Kids Are" left off, the French remix duo Tune In Crew construct electronic instrumentals around Erica Driscoll's delicate voice to deliver a jaunty alternative to the original. In transforming the anthem into an upbeat electro-pop head bopper, Harry and Xavier Veynand progress from a looped drum sample, layering textures along the way, to a drop that  is built around the lyrics "They're running free tonight." 
Contrasting the remix to the original "Where the Kids Are" shows that both versions maintain the same vocal cues, while also building to a drop, but they are differentiated through the use of acoustic versus electronic backings. Representing a live sound, Blondfire highlight an alternative foundation through the use of a catchy synth sample that is supported by a simple drum beat and rounded out with balanced distorted guitars.
We also featured one of Tune In Crew's original songs accompanied by a Matisyahu remix a few weeks back. Check out the post here.