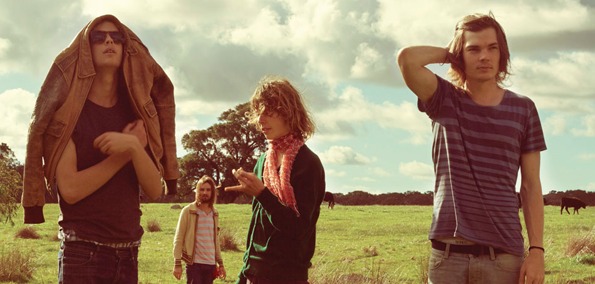 This morning Kevin Parker and his group Tame Impala were featured on the Australian radio station Triple J as apart of their ongoing series "Like a Version". One of the series' features is artists covering some of their favorite songs in innovative ways. While Tame Impala started the show with preforming their popular "Feels Like We Only Go Backwards", they will be remembered for their spacey performance of Outkast's "Prototype" off of 2003's Speakerbox/The Love Below.
In place of André 3000's eccentric voice the vibe of the "Protoype" is kept down to earth buried beneath the well balanced tones of Parker's and group mate Nick Allbrook's exchanging vocals. Throughout the song Parker's ad-lib guitar work provides the ground to what would otherwise fade out of reach with his weightless vocals. 
http://youtu.be/3fv1NnkzpIk
In case you need a reminder and as a tribute to the original in hopes that André and Antwan (Big Boi) will come together sooner then later, check out the video for "Prototype" from 2004.