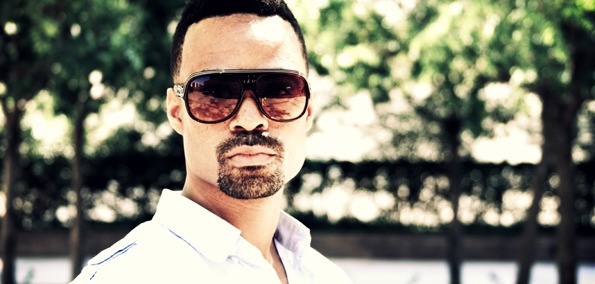 The genres of Soul and R&B have seen vast changes in the past decade, if not longer. While we aren't here to necessarily bemoan a lost generation of music, it's worth noting that what has emerged from artists who have been around for that entire decade and beyond—artists like Bilal Oliver—shows that those who know how to adapt without compromising originality can win out. They won't be left to exist merely on the fringes of recently discovered talent. It may sound like a noble feat but if you ask Bilal, he's just making music.
Having entered the industry in the early 2000s, you could describe Bilal as tenured. His discography includes an abundance of collaborations with fellow hit-makers such as Erykah Badu, Common, Talib Kweli, Jay-Z, Clipse, Pharrell, Robert Glasper and more. His fourth studio album, A Love Surreal, was released two months ago and met with high praise across the board from critics and diehard fans alike. Still, as a trained jazz musician and teacher (yes, amongst his achievements include teaching at New York's prestigious New School for Jazz and Contemporary Music), it's strange how such accomplished individuals, usually longtime underground favorites, still haven't clinched the mainstream. For better or worse, someone is missing out. Given the sweet, spacious and endlessly original delivery of A Love Surreal, we have a strong feeling the onus isn't on Bilal. Here we catch up with the innovative music maker to talk about his thoughts on that matter and more.
EARMILK: Labels and genres aside, I'm always interested in hearing from an artist how they would describe their own music. Can you tell me how you would describe your's?
Bilal: It's a mashup approach. I mix a lot of different styles into what I do. It's really mashup, art music. But it comes from the soul, so that's why I say I'm a soul singer. But I guess it doesn't mean that in a literal term—I don't know what a literal soul singer is. That's why I never really understood the term "neo soul". I'll just say my music does come from the soul.
EM: On Love Surreal, you sing about love, perseverance, getting with a really fine girl... how much of those things are inspired by your own experiences? In general, what affects or influences your music?
Bilal: I think everything has an affect on what I'm doing and my sound. I kind of use everything that I experience in my music because I kind of look at my music as therapy or something to help me figure things out. A lot of times, with all of it being an experiment or process, I'm doing it in all levels of my life. So when I go into the studio to create, I'm really working with the stuff that's around me that's going on. Over the years I've just been able to refine my ideas a lot more so it's not so all over the place. The thing I've been working on is trying to simplify my ideas more.
EM: Can you explain a bit more what you mean by simplify your ideas?
Bilal: Simplify my ideas so that the sound is more direct and pure. More like refining things. Before Love Surreal, Airtight's Revenge is where I was into the production hardcore. Me and my engineer-slash-drummer did that whole record and when it came down to doing the whole mixing process, it was too many tracks. Too much music and too many vocal tracks and the mixing was just annoying! There were, like, four piano tracks and seven guitar tracks for one song. Too much music. It took away from the song. (Laughs) So when I said when I would go back to record a new record, I want to pay attention to how many tracks I use and what I'm doing so that the music is a lot clearer. So when it came down to doing this record (A Love Surreal), I didn't go over eight tracks. When it came to mixing, it was so fun this time. Like, 'Oh man, let's try this!' It opened up the creative space a lot more. 
EM: You've been in this for over ten years now. What are some major takeaways you've found?
Bilal: I've learned a lot as far as the business side, to pay attention more to the business side and kind of split my mind. For a minute I was just totally in an artistic frame of mind. When I got signed to Interscope, I was 19. People were, at the time, telling me, 'Stay creative!' 'The more you learn about the business, the more it takes away from the the creativity!' 'Don't try to manage yourself!' But I've learned from the experience and the journey that the more I got into the other realms of the business, the better the creative side was too! I was able to make the vision more clear. It wasn't like two people having two different visions. I think that was the main thing that I learned, is to make the vision I have for myself very clear. And make it very known for the person that is managing me and behind the scenes to understand and know what is that I do so that we're always on the same page. That was a big thing for me to learn. 
EM: Why and how did (Salvador) Dali's surrealistic artwork become the motivation behind your work?
Bilal: When it came to an artistic side, and the visuals, I used Dali. But once again, when I talk about mashup approach to music, that's what is surrealism is, you know? You take a lot of different random things and you put them together on paper or on the canvas in a way that makes interesting art. That's kind of my approach to music. In that way, Dali stood out a lot. I went to see Dali, his artwork, in the Philly Art Museum. And his artwork is so huge in person! Standing in front of it, it's almost like you can jump inside the painting, it almost felt 3D, otherworldly. That whole world is what I was trying to create sonically, you feel like you're transported into another world or another realm. It's a different kind of experience. 
EM: What is the goal of your music at the moment? In an interview with Rolling Stone, you mention wanting your music to attain a certain level. Can you expand on that?
Bilal: Well, being successful is of course, something I'd like my music to be. To reach a certain status of success, to reach more people and be more successful that way, and I guess grow my business and my brand, of course. I think a lot of people think just because I've been such a underground musician that I want to be underground and stay underground and view success as some type of sellout. I just don't want to become successful at something that isn't necessarily me or a true representation of what I'm trying to do. What I'm trying to do is music and be the artist that I want to be, without being someone else—or being someone else just for the sake of being the trend of the day. I want to do music and get out there and rip this shit. I don't want to be held to anyone else's views or concepts of me, I just want to be me. I want to be myself. Maybe that's the plight of a lot of artists. But with this album and the things I've been doing here lately, that's one cool thing about being independent is they let you expound on things and do what you wanna do. You don't get stopped creatively. The downside is you don't have the same budget or the machine you would if you were in a different situation. So there's pluses to it.
https://www.youtube.com/watch?v=www.youtube.com/watch?v=bs3KHXuduWM
EM: You're a musician, business man, label owner, father. How do you balance everything?
Bilal: Everyday is a learning experience. The beauty of the family thing is I have support. I have a really good support system that helps me out and makes everything fine with me and my kids while I'm away. I have a really good family. But the management side, that's another thing. I've recently just started a whole revamp of my company so I've gotten a lot of new people on board. Every day is new, you know? I have new people on board. I feel like I'm in a good space. I have a lot of support and that's what helps it balance out, it's not me doing it all on my own—it's having support and being able to have the right people around. 
EM: What's coming up for you this year? What are you looking forward to?
Bilal: This year... (pauses) I'm just expecting to do some really good touring and performing and outreach on this project. I'd love to get some TV looks and reach a wider audience but mainly I'm looking forward to touring and playing new festivals. And doing it up
!
EM: Sounds solid. Since I'm currently in Asia and know you've been to Japan, hopefully your tour will take you to this region of the world!
Bilal: Oh I would. I would love to. I love Asia, man. There is a lot I take from Eastern philosophy, Eastern spirituality, the martial art films. A lot. I've always been open to the Asian approach to life, for sure. I'd love to go back and check out the scene.