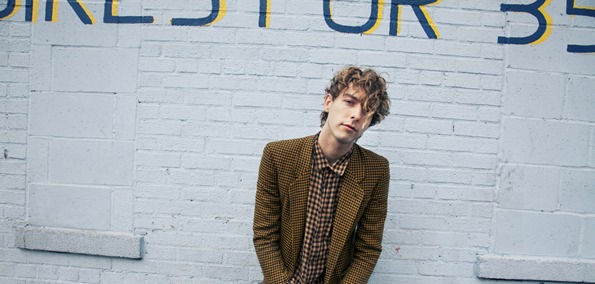 New York three piece Baby Alpaca have been creating dream-folk-inspired music for the past few years, generally as a collective, but this time around they hinge their song on singer-songwriter Chris Kittrell's memorable vocal performance. This is not to say that they won't capture your attention with their earlier work, as they have always carefully layered their music to highlight instrumentation, but with their new song "Sea of Dreams" they peel back the outer layer to rebuild from the core.
In "Sea of Dreams", the trio maintain a grounded feeling throughout, zeroing in on Kittrell's soothing baritone to carry the load. Throughout the song's four minutes, Kittrell's voice is enveloped with a feeling of romanticism, due to an open-ended and demanding style reminiscent of The National's vocalist Matt Berninger. All the while, the instrumentation is focused around a repeating guitar riff from which the song pulls its rhythm, featuring finger slides that work with sustained vocal notes to perfect an aura that is generally only experienced in live performance.
[soundcloud url="http://api.soundcloud.com/tracks/88610787" params="" width=" 100%" height="166" iframe="true" /]
If you are taken by Baby Alpaca's sound, they will release their new, currently untitled EP via Atlas Chair Records on June 25.