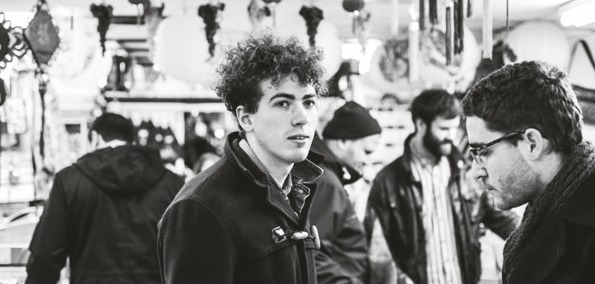 Following their recent release of Wreck of a Smile EP back on March 12 courtesy of Nevado Records, Grounders, a pop, alternative and sonically spacious group hailing from Toronto has taken the indie scene by the horns. The track titled "Speedboats" off of Wreck of a Smile was previously (and secretly) recorded with music producer David Newfeld, who's (just released) version accentuates the playfulness Grounders' music possesses. 
Broadening their musical horizon and horizontal demographic reach, the birth child of Newfeld and Grounders proves to be an energetic one, making use of orchestral instruments in juxtaposition to the synthetic studio birthplace. Having worked extensively with artists like Broken Social Scene and Super Furry Animals in the past, Newfeld sure knows what he's doing, and the cinematic quality within his remixed version of "Speedboats" shows his ability to create a complex piece that is constantly adjusting yet unified. 
Available April 27, Grounders' "Speedboats (David Newfeld Version)" is also available on its very own split-7" vinyl, that comes hand-in-hand with a celebratory gig taking place at Toronto's Oz Studios on April 27, where Newfeld will perform a DJ set himself. But for now, all we can do is sit back, listen to this Newfeld and Grounders collaboration, and dream of summer weather. 
[soundcloud url="http://api.soundcloud.com/tracks/83974942"]