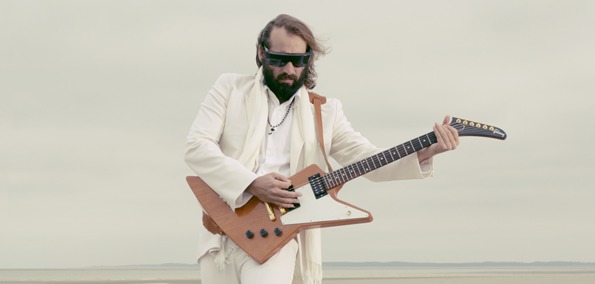 Combining iconic French multi-instumentalist Sébastien Tellier's soothing and subtle vocal approach with Charlift's Caroline Polacheck's sultry hymn-like chants creates one of the most captivating experiences of the year. Despite recording "In The Crew Of Tea Time" in Paris in the summer of last year, the collaboration breaks through the barrier of time as even now it is best personified as representing beauty through its subtle nature. Showcasing their sense of control, the duo blend the gap between English and French through playing off of each other naturally through enrapturing lyrical cues.
A practiced yet effortless sense of simplicity highlights the music and the video plays off of the weightless vocal delivery as it features the duo manipulating smoke in a bubble, flower petal and feather filled environment. Throughout the duration of the song the two artists seem to be torn apart, seemingly searching for each other, until they lock eyes for the finale.
 "In The Crew Of Tea Time" will be officially released as a Record Store Day single, featuring a remix by Mr. Dan.