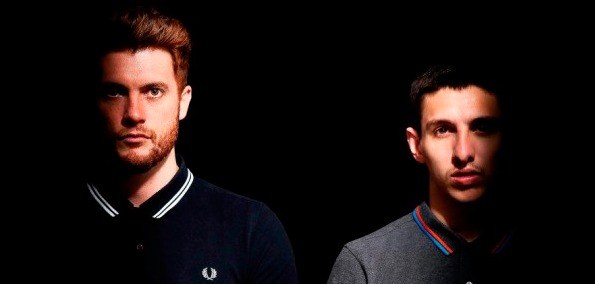 Already a #1 hit in five countries, Australian band Parachute Youth will release their debut single 'Can't Get Better Than This' in the UK on June 16th on One More Tune. The single is the first track to be taken from their upcoming debut album.
Combining influences from the likes of Depeche Mode, Joy Division, Tears For Fears, The Stone Roses and The Human League with elements of contemporary house, 'Can't Get Better Than This' is an hypnotic celebration of life as it soars with unbridled joy, dark melancholy and drama.
First aired on Australian radio as the clock turned to commence 2012, 'Can't Get Better Than This' developed into a major international hit. The single became Triple J's most played track of the year as it reached Gold status and received over 10 million views at YouTube. In the UK, support has already come from PeteTong, Annie Mac and Friction at Radio 1.
The accompanying video for the track was shot by French directorJulien Paolini who travelled to Burkina Faso under security escort to hire kids to play out a drama in the troubled African republic. The video's profile was given a huge boost when it was posted online byEmpire of the Sun.
Parachute Youth will play their debut UK at The Great Escapefestival in Brighton this May and are also set to play Banbury's AKA (April 19th) and the Camera in Oxford (April 21st). They will then return to play Club NME at London's Koko on June 7th. They will also tour extensively throughout Europe this summer, including a date as support to Rudimental.
Parachute Youth duo Matt KVon and Jonny Castro met a dull party and decided instead to head home to make music – the first result of their collaboration being 'Can't Get Better Than This'.  Prior to this,Matt held a job as an avionics technician in the air force, working on jet fighters; hence the name Parachute Youth. Johnny had played synth with local outfit Def Starr who were best known for their remix of Phoenix's 'Fences' and for their sets at festivals including BigDay Out.
[soundcloud url="http://api.soundcloud.com/tracks/88486670" params="" width=" 100%" height="166" iframe="true" /]