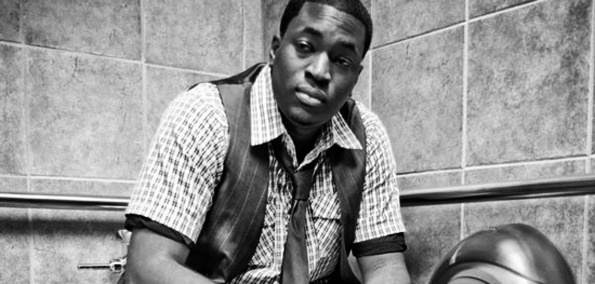 David Heartbreak. This guy. The man known as a "no boundaries," "no boxes," "just music" kind of producer. He's been pumping out originals and remixes for years and has gained an insane amount of respect in the EDM world, but is viewed as a man who paves his own path when it comes to style of sound.
As a fanatical Propellerhead Reason user, his tunes are always going to come off as a tad different than the average dance song. Reason is based more on an emulation of hardware, unlike completely digital platforms like Ableton and Logic. His music and personal movement have been recently noticed by Skrillex's record label OWSLA in a big way, especially after the release of his remix of Skrillex's "Bun Dem".
In this Tokimonsta & MNDR remix, he's gone a step farther than even his Cloud 9 EP, which touched on a super romantic tip. Future soul is what he's currently calling it, and I'd say it fits. The vocals are ghostly like Data Romance and massively moving. The percussion is second to none, which is to always be expected in any Heartbreak production. The synth pads create a swirling atmosphere that envelopes the listener in the best kind of way. Ultimately another key creation in David's eclectic musical journey.
[soundcloud url="http://api.soundcloud.com/tracks/85889439" params="" width=" 100%" height="166" iframe="true" /]