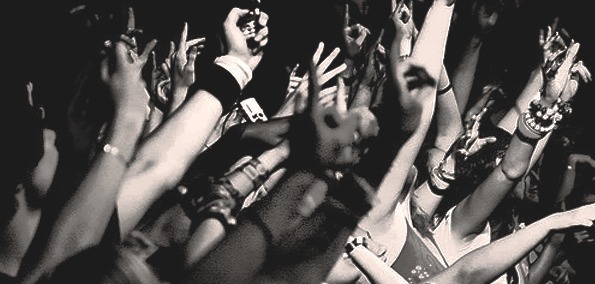 Today I am happy to present you with the exclusive debut EP Kontrast, from producer Tommy Vore. We premiered one of the originals from this three track EP, "Kontrast", back in Suicide Sundaes - Week 117, and I hope you left some room in your electro house diet for two more hard hitting, high energy originals. 21 years old from the east coast of the United States, Tommy Vore does an amazing job of keeping his tracks melodic and clean while at the same time making sure they are packing a punch.
Kontrast makes you want to turn your brain off, jump around and get lost in the sound waves long into a night of partying. Rather than haphazardly throwing a variety of various sounds together and hoping they work, as it seems most newcomers to the genre are fond of, Tommy Vore's goal was to maintain a sense of musicality throughout, keeping things as melodic and catchy as possible while at the same time keeping each track diverse. Keep an eye on this producer as he will definitely be making a name for himself as a major contender of the genre in the coming months.
You can grab the entire Kontrast EP Here.
Tommy-Vore---Revoir--EM0413
Download:
Tommy Vore - Revoir
Tommy-Vore---Prism--EM0413
Download:
Tommy Vore - Prism
Tommy-Vore---Kontrast--EM0413
Download:
Tommy Vore - Kontrast
Tommy Vore
Kontrast EP