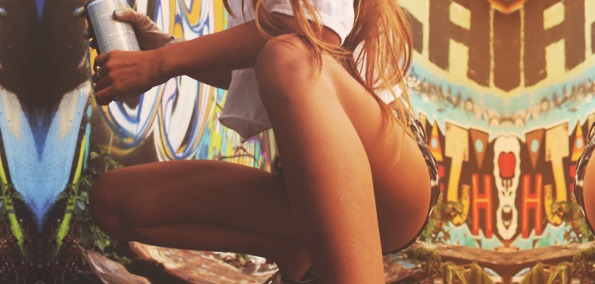 Following his Boiler Room set (which you can listen to below), LiL TEXAS has released a new single called "Anyway Now". TEXAS keeps things fresh by pairing trap percussion and structure with a melodic sound to create something beautiful and intimate. Expanding and sweeping synths support dreamy vocal samples in this airy and captivating tune. You can cop a free download of this song over on his Soundcloud. 
[soundcloud url="http://api.soundcloud.com/tracks/85066874" iframe="true" /]
Sam Barry, aka LiL TEXAS, hails from Dallas and has been on my radar for well over a year now, ever since I met him and the rest of the M|O|D crew in a Boston apartment in September 2011. They played some of their tunes for us and at that instant I knew LiL TEXAS and his crew weren't just another group of kids with a turntable and Abelton. "Club, dirty south rap, house, and juke are the styles that have influenced the music I've released so far, and I try and incorporate all of that into my sets," LiL TEXAS said.
TEXAS's zealous ambition and production has taken him to new heights as he makes massive strides in the electro game. This April TEXAS is joining Chi-Town trap-stars Flosstradamus on their tour. His debut EP will be released soon through UK recording company Donky Pitch. Big things are in the woodwork for this Texan, so get familiar.
Recently TEXAS played a set for Boiler Room in Los Angeles. This set is filled with what I have dubbed "post-trap," if that's even a thing. Minimalistic layers accompany the likes of Missy Elliott, Ludacris, Guccie Mane, and even fellow Texan, Beyonce. There are still some of those heavy and aggressive trap tracks like "Dat Ass" by Bro Safari or "Bait" by Brenmar x Dj Sliink. Take a listen for yourself to hear the utter awesome this 35 minute mini-mix is. Be sure to catch LiL when he hops on tour with Flosstradaums, starting April 23.
[soundcloud url="http://api.soundcloud.com/tracks/81114217" iframe="true" /]