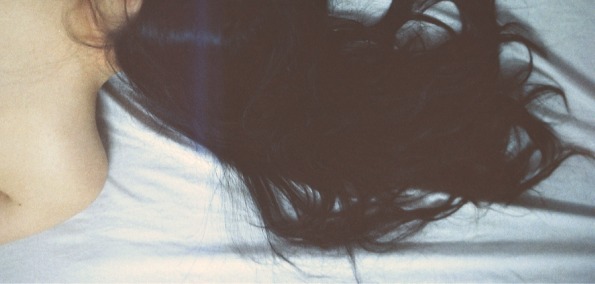 It's considered a deep house revival. Young musicians are beginning to take the stylized house influences from the early '90s, deep bass and rythmic beats, while adding a new modern spin on it all. Although I mention it as deep house, it should be recognized that the new styles are a blend of countless genres of dance music, creating something new and revolutionary. One young artist who happens to be pushing out track after track of this new fun dance music is a young producer out of West London named Danglo. I had a moment to ask Danglo a few questions on his take on dance music today as well as his future progression in the industry.
EARMILK: Hello, thanks for taking the time to talk. Can you tell us a little about yourself?
Danglo: Hi, I'm Jackson Holmes and I'm from Shepherds Bush and I make music on a computer. That felt a bit like a "Blind Date" intro!
EM: How did you get started making dance music?
D: I've been listening to dance music since I was about 10 or so, Fatboy Slim, The Prodigy and Ibiza Anthems 1999 CDs were floating back and forth from mine and my sister's room. I made some tunes on the Playstation game "Music 2000", but someone robbed my playstation and all the memory cards. I still have it all recorded onto cassette though. Always back up, always back up. I went through a Nirvana/Queens of the Stone Age/System of a Down phase, but came back to full on electronic music when I was about 17.
EM: Who/what/where do you find your biggest inspirations from?
D: I remember when I was in a GCSE music class we did a unit on John Cage/Steve Reich music. I basically heard "Come Out To Show Them" by Steve Reich and my mind was forever altered. It changed my perception of what music could be. Ideas that music might no longer be about notes, melodies, chord progressions… that music could be about SOUNDS. Every music producer now knows this. We are arranging sounds, sounds that we find aesthetically pleasing.
This last year or so I've been listening to loads of disco and soul. I've been turning up at raves and playing tracks like "Celebrate" by Kool & The Gang and "Everybody Dance" by Chic. People go loopy. It never fails!
EM: What is your production process like?
D: It really varies, but I tend to sit down and tap away on some drum sounds on my little £20 nano korg. Then I add a bassline and some synths, then at the very end think about vocals.
EM: 2012 was a huge year for you, what was your favorite moment?
D: Having my first release on 12" was a huge excitement. Also, supporting MJ Cole and Ifan Dafydd was a real confirmation that things were heading in the right direction.
EM: You seem to be getting countless remarks as being the "next big thing out of West London," how do you feel about all the amazing success?
D: Do I?! I'm just glad people are getting to hear my music, and I hope it makes them happy, or sad. Some people say Radiohead's music makes them feel sad, but it makes me feel uplifted and invigorated! So I'm glad people are hearing my music, and I hope it makes them feel something.
EM: What do you have planned for the future?
I've been sorting a summer release on JustUs with the incredible Bondax boys which is going to be be really exciting. I can't wait for it to come out! Also I've started running the FourFold nights at XOYO every couple of months. The next one on Bank Holiday Thursday (28th March) with Queenie, Sly One, MNEK, Chesslo Junior and FhinqMusic is gunna be off the chain!
Danglo came to Earmilk to release his newest track called "It Always/Go Away" featuring vocals from Abi Wade. The deep sub-bass creates a feeling that you are not only listening to the track, but also feeling it all around you. Danglo's pulsing percussions make "It Always/Go Away" the perfect dance floor smasher. Abi's chopped up vocals fit perfectly alongside the heavily UK bass-influenced synths.
[soundcloud url="http://api.soundcloud.com/tracks/84879731" iframe="true" /]
Also be sure to take a look at Danglo's live session with electronic dance YouTube channel Eton Messy. Danglo creates a chilling live beat with Ivan Franco supplying the vocals.