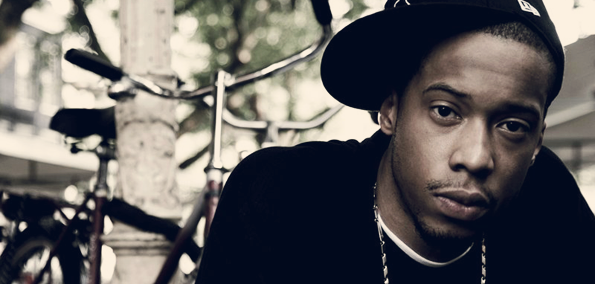 You've been waiting around for new solo Black Milk material for a while now, I know. It's been since 2010 that Album of the Year dropped, a project that strayed from the sound of 2008's Tronic, because that's what he does. Milk isn't the type of rapper who keeps throwing out the same music over and over again. He plays with the sounds and subtly inflects his influences differently in each new project. Now, behold: "Sunday's Best/Monday's Worst".
It's a return to his use of soul samples and, as the title suggests, a two part series. First, a beat with revitalized gospel at its core, then halfway through he brings an abrupt switch to the sounds of organs and a soul driven tune. Milk's flow and subject matter shifts along with the sonic flip and it's that sense of duality that makes the track so interesting. Milk releases a burst of nostalgia as he recounts his church going days and the religious values his family tried so hard to instill in him before the beat pulls a 180 and the present situation sets in: no matter how much time he spent in church, it wasn't so easy balancing those values against the tough realities he faced. "It's funny how them hunger pangs to your rib can/Turn a decent kid into doin' a bid." The sampled soul singer repeats, "It's never too late to get your values straight," an ironic counterpoint to everything Milk is building up toward in his final verse, as well as his final words, "it's too late."
Look out for more tracks from Black Milk leading up to his album release this summer.
[soundcloud url="http://api.soundcloud.com/tracks/83654696" iframe="true" /]