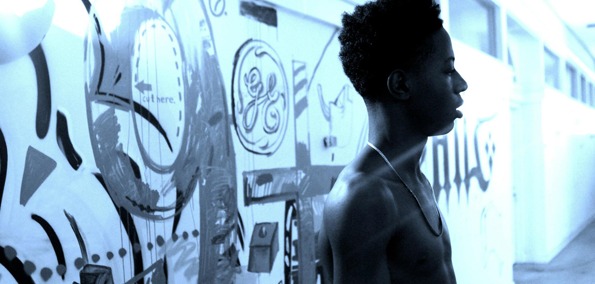 How does this kid get any homework done?
In about a month's span Joey Bada$$ partnered up with Chance The Rapper and Thelonius Martin, enlisted the talents of Big K.R.I.T. and Smoke DZA, became the Creative Director of Ecko Clothing, and solved world hunger. Oh wait, my assistant is telling me he hasn't gotten to that part of his to-do list. But you get the point: Joey has been on a tear. On its own it's already an impressive showing, but given that this guy is most likely still finishing up high school in the process, and you get dizzy just from looking at his event planner.
Instead of taking a much needed break, Joey has more work for us to enjoy. As he says, "all I got is my prose, don't need no friends." Who would have time for them at this point?
His track with DJ Premier, "Unorthodox," gets an animated, colored chalk feel that fits really well with Joey's animated rapping. 
If last month's any indication, except a lot more from Brooklyn's favorite emcee in the coming weeks.