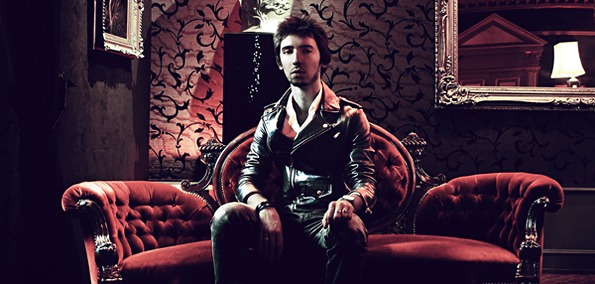 After releasing his brillant first album French Kiss, Allure aka French producer Lorris Piasco (the so-called "Little Prince" of French electro) returns with a new opus called Reunion—a title full of meanings. Piasco explained to us that his second album brings him more maturity and allows him to better control his ego. According the french artist, Reunion as an album title means the meeting between the artist and his ego that will serve his creation.
Reunion gathers 12 solid "electro baroque" original tracks, featuring funky synthesisers and punchy drumline, tainted with pop and French Touch music. The record features artists like Jordan Lee and Alexia Gredy. According to Piasco, the second album will contain songs with more vocals; he tells us exclusively that he will put his voice on several of his songs. The album release date is set for April and we look forward to discovering the full glamour volume! For now, I will introduce you to a new excerpt from his LP called "Pretty Bad Day" featuring Jordan Lee.
[soundcloud url="http://api.soundcloud.com/tracks/80783287" iframe="true" /]
For you dear Earmilkers, here is an exclusive track for free download from Allure's first album French Kiss named "Prelude To A Kiss".
Allure-Prelude-To-A-Kiss-original-mix--EM0213
Download:
Allure - Prelude to a Kiss
Upcoming Allure Gigs:
03/08 @ COMPLEXE DU ROLL'S (Castres)
03/15 @ LA VILLETTE ENCHANTEE (Paris)
04/04 @ SOCIAL CLUB (Paris)