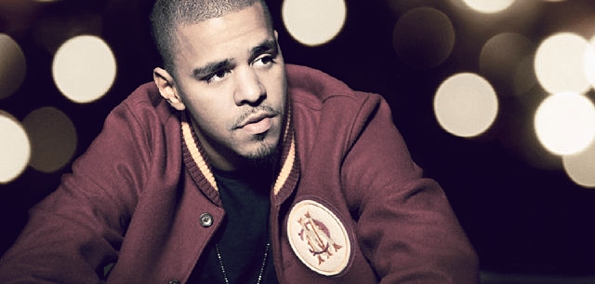 Back in November, J.Cole announced that Born Sinner would be released on January 28th. Shortly after, he dropped the offering's street single "Miss America." As that release has shifted from its previously planned January 28 release date to an as-yet-undetermined time, the Jay-Z protégé decided to give us a surprise by letting loose a new free EP for fans titled Truly Yours.
Truly Yours is a 5 track EP featuring songs that didn't make the cut for his upcoming sophomore album, Born Sinner, for various reasons – so he's giving them to y'all, for free. He also attached a note to the tracks, which explains that he's still hard at work on Born Sinner, and that it's first single should arrive later this week. (Props to EX.)
It's time. I appreciate you giving me the time I needed to grow, experiment, and find the direction for my 2nd album.. And I have. 
Along the way I've recorded at least 4 albums worth of material, lots of it being unfinished demo versions waiting to be polished up, some of them are great songs and important stories that just won't make the album (either they don't fit Sonically, don't fit Theme, or there's just not enough space).

Tonight, I want to give you a few of these songs because you deserve them. It's hard as fuck for me to keep all this music from you for so long, so I know it's been hard for you to wait. Thank you for your patience. Vibe out to these songs in their raw form, no polish...just a lot of my soul...
--Can-I-Holla-At-Ya--EM0213
Download:
J. Cole - Can I Holla At Ya
Download:
J. Cole - Crunch Time
Download:
J. Cole - Rise Above
Download:
J. Cole - Tears For ODB
Download:
J. Cole - Stay (2009)