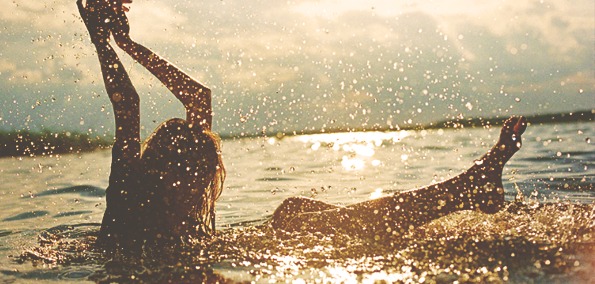 The official aftermovie from last year's Sunburn Festival, off the beautiful shores of Goa, was just released and it is absolutely chill-inducing. I would attempt to put the description in my own words, but the press I received says more than I ever could:
"Captured at the exotic paradise of Sunburn Goa's sixth edition (Percept's flagship event), this 9-minute trailer encapsulates every component built to create the ultimate dance showcase. On the golden shores of the Indian subcontinent, we live, love and breathe the world's best music with every single partygoer, as the video bottles everything to the intoxicating atmosphere of community permeating the air. Touching the mind, body and soul of all that attend is a sensation that transcends Sunburn beyond any other music festival – it is a true coming together of worlds and cultures -- an event that synergizes music, entertainment, freedom and society. In less than 10 minutes we see humanity from all ages and all cultures coming together to experience the unique event that provides everything music lovers from all backgrounds, colours and creeds could desire. From spas to beer bars and Fedde Le Grand to Sander Van Doorn, Sunburn is a bespoke festival of the highest order."
The event takes place three days after Christmas, which is definitely a good way to continue feeling those good holiday vibes. Six stages that have housed the likes of Axwell, Carl Cox, Pete Tong, Paul Van Dyk, Above & Beyond, Armin Van Buuren and many more dance music superstars. So take nine minutes out of your day to be transported to paradise. Also be sure to look out for a date near you and expect an equally emphatic climax in next years Sunburn Goa.