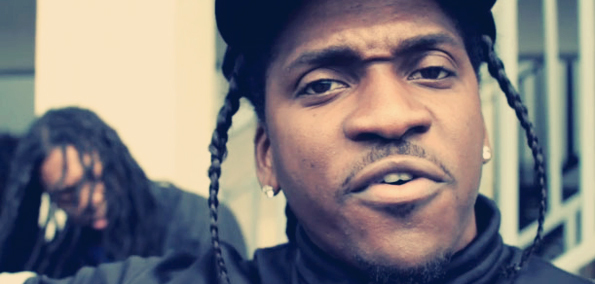 As promised, G.O.O.D. Music champ Pusha T has delivered his highly-anticipated mixtape, Wrath Of Caine. Before he drops his Def Jam debut, My Name Is My Name, the project was intially planned for a 2012 but since we have it now we can say the release was arguably worth the wait.
-Pusha_T-Blocka_Prod_By_Young_Chop--EM0113
Download:
Pusha T - Blocka [Prod. By Young Chop]
The 11-track project includes a number of tracks that have already been released, "Blocka", "Only You Can Tell It" featuring Wale, and "Millions" featuring Rick Ross and produced by Kanye West), alongside ones that haven't. 
-Pusha_T-Only_You_Can_Tell_It_Feat_Wale_Prod_By_Boogz_N_Tapes--EM0113
Download:
Pusha T - Only You Can Tell It (Feat. Wale) [Prod. By Boogz N Tapes]
-Pusha_T-Millions_Feat_Rick_Ross_Prod_By_Southside_Co-Prod_By_Kanye_West--EM0113
Download:
Pusha T - Millions (Feat. Rick Ross) [Prod. By Southside, Co-Prod. By Kanye West]
Wrath of Caine serves as a prelude to Pusha T's forthcoming My Name is My Name solo debut album, due later this year via G.O.O.D. Music/Def Jam Records. We can all assume that Pusha will be going all out for this new project.