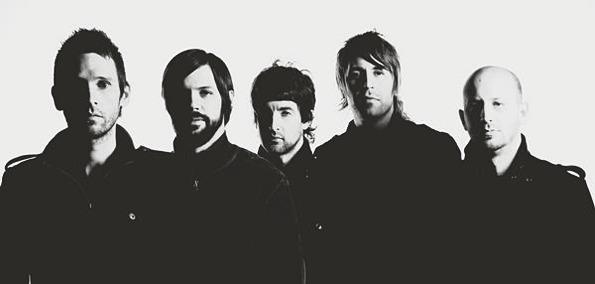 For a band who took shape out of a converted garage in 2008 Air Review have come a long way. From playing local live shows the band has escalated into one of Texas' up and comers landing spots playing beneath such acts as The Flaming Lips and Grimes.  Although the Dallas band may not bring anything new to the table their innocent approach to indie rock music has left me with a taste that I can't quite let go of. Surprisingly, to date they only have one self-released record under their belt, which came out in 2009. However, Air Review is positioned to take on a bigger role in 2013 with a release of a new album, Low Wishes. Check out the teaser trailer below.
Low Wishes features a more mature sound then you would expect from a self-produced and recorded album. This sound seemingly comes from the bands experience of playing with one another as all of the components of the music flow really well. A great example of this can be seen in the simplicity of the track "My Automatic" that is broken up with loud horn bursts, but despite the horns and undertones you have a simple drum track that is the only other main support to the vocals.
AirReview-My-Automatic--EM0113
Stream:
Air Review - My Automatic
I must say that the album can take a few listens to truly get into, but once you give it time it proves to be rewarding. From the get go Air Review give their listeners a song that builds from almost nothing into a monster of a track only to die down for the finally, foreshadowing the entire record. The nine track album climaxes with the ladder half of  "Low Wishes", a cheerful drum and acoustic guitar driven track, that is taken into an infectious chant. 
AirReview-Low-Wishes--EM0113
Stream:
Air Review - Low Wishes
Even if many of their songs take on the same styles Air Review manages to embark the listener on a tranquil adventure giving each track its own atmosphere. This can be herd in the difference in the aforementioned songs to the album's second song "Young", which provides the listener with a catchy whistling melody that turns into a full-fledged anthem.
Stream:
Air Review - Young
Air Reviews upcoming full length album Low Wishes can be expected out January 29, 2013 via Blue Velvet/Spune and can be preordered below.