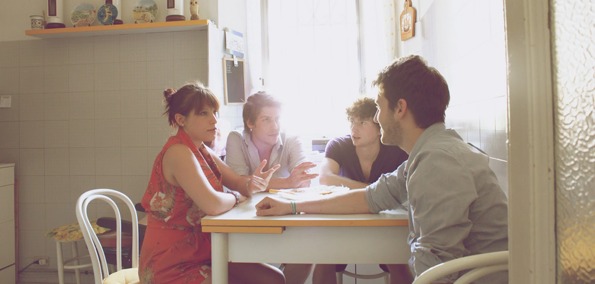 Synth-driven band Mausi have set the pace for a great year with dance heavy "Move". The Newcastle four piece have been on the scene since 2010 and have recently gained notoriety sticking to a disco-tronica sound that made 2012's "sol." stand out. Mausi's music is driven by dual sibling vocalists Daisy and Thomas Finetto, who moved to the UK from Milan in 2008.  
In "Move", Thomas's voice plays understudy to Daisy's powerful lead pop-infused vocals. The song is guided along with a distorted piano loop that sounds like a page out of Passion Pit's book. It seems like they have a lot more fun in stock so keep your eyes peeled as later this week they plan release the music video for "Move" and a studio album could be slated for before year's end. In anticipation, take a listen to "Move", download "sol.", or watch the teaser for the video below.
 [soundcloud url="http://api.soundcloud.com/tracks/73358146" params="" width=" 100%" height="166" iframe="true" /]
Mausi-sol---EM0113--EM0113
Download:
Mausi - sol.
"Move" is scheduled to be officially released on March 4, 2013 via Loose Lips Records.