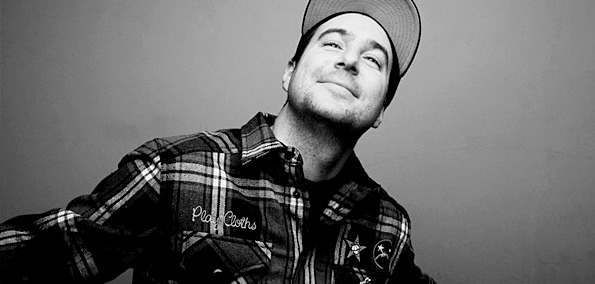 This is your Daily 2% - Chilled and Ready to Serve. We will try to bring you one "chill" track every day. This is for when you get home and you are trying to unwind. You reach for that glass of wine or that unlit Black & Mild or maybe you reach for something more herbal. This track is for those times. We are just your milkmen and I'm here to make a delivery. Chill...
Today's delivery is brought to you by Justin Martin. Hailing from San Francisco, Justin has consistently kept improving his sound, since he popped on the scene almost a decade ago. More recently he has carved a niche sound for himself and helped spread the name of SF based label, Dirtybird. His sound is the evolution of House music wherein he is able to give the genre a much needed "experimental" twist. This allows for much richer music experiences as his sound becomes increasingly unpredictable yet not sounding chaotic. The track I'm bringing to you today is called "Don't Go" which comes from his album, Ghettos & Gardens, which was released last year. This track isn't one that showcases Justin's extremely experimental approach, as it remains much more tame but it's an enjoyable listen nonetheless with it's minimal vocal usage that comes in at all the right moments. Somehow even the usage of heavy bass and the harp seem to compliment each other in this audio journey. Make sure to purchase and the album and also check out the somewhat recently released remixed version of the album HERE(Volume 2). Check out the track and chill...
Play:
Justin Martin
 - Don't Go
[soundcloud url="http://api.soundcloud.com/tracks/69473725" params="" width=" 100%" height="166" iframe="true" /]Not "chill" but great D&B remix.

Justin Martin
Ghettos & Gardens
Dirtybird Records
May 22nd, 2012