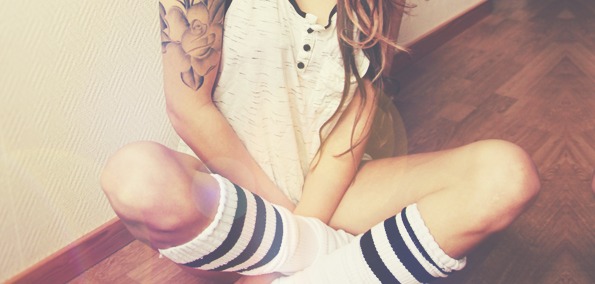 Hearts break and dreams shatter at a million miles a minute in the music world. Cheap technology, the Internet, and dreams of being a hot commodity has every doe-eyed hopeful lined up outside the door of success, and sadly there's only enough room inside for a select few.
There's some of that going on in "Glass", a cut that cuts through the emotions of anyone who has hustled to reach the top of the heap only to see themselves tumble back to the bottom. Moving at a million miles a minute, people are bound to crash, and when everything is "made of glass," stuff's bound to get ugly.
Producer Spadez has worked with the Ying Yang Twins, Fatman Scoop, and Zion I, and here partners with rapper Shady Blaze. On the hook is singer Grace Kelly who complements Spadez's radio friendly sound and Shady Blaze's melancholic swagger well.
Don't be the last one to check out EARMILK's premiere of "Glass" below.
[soundcloud url="http://api.soundcloud.com/tracks/73182552" params="" width=" 100%" height="166" iframe="true" /]
---
---