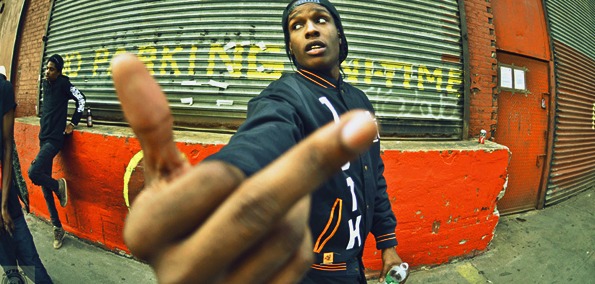 Less than a week from his highly-anticipated debut album release, A$AP Rocky takes to his YouTube page to release "I Come Apart", the Florence Welch-assisted cut off Long.Live.A$AP's deluxe edition. The contemplative song is reminiscent of Kid Cudi's material, featuring a much different Rocky than we've heard on the album leaks thus far. Florence & The Machine's leading lady definitely makes the record, her siren voice a perfect match for Pretty Flacko's tale of love and heartbreak. Check out the song below.
ASAP-Rocky---I-Come-Apart-(ft.-Florence-Welch)--EM0113
Download:
A$AP Rocky - "I Come Apart" (Feat. Florence Welch)
http://www.youtube.com/watch?v=fr9tJ5jCfWU
Long.Live.A$AP drops January 15th and is available for preorder on iTunes.