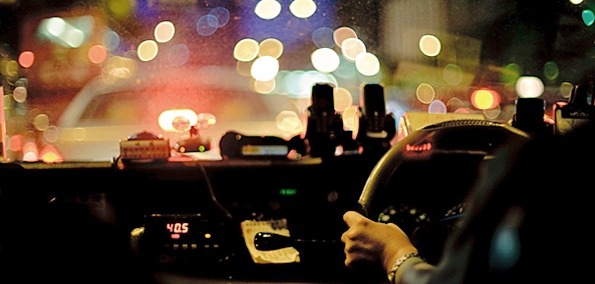 There has been a void in techno as of late. A few Boys Noize Records and Turbo artists notwithstanding, filling crates with music that's interesting yet accessible to the casual listener and North American audiences in particular has been a challenge.  It seems producers are either vying for Ben Klock's Berghain residency or they're sampling Calvin Harris chord stacks.
Enter Celsius, the first release on Italy's Gold Nite Records. Now, you have to appreciate the amount of unsolicited promos we get here at Earmilk (please, rappers, stop trying to tweet me stuff).  Generally, the formula is, if you want to get heard either be on an established label, be on a new label owned by an established artist or find your way on to an established promo service. Not to say that we're not into finding undiscovered talent; we just mostly assume that if it wasn't good enough to get the attention of the 50 big labels you sent it to, it's probably not worth featuring. Gold Nite founder Fredrico Cirillo took the ill advised route of passing me along this EP via a Facebook friend add (luckily I happened to be bored in an airport or it would have probably ended up in the spam folder).
So why am I digressing into this story? Because it says a lot about the quality of a release when it can get the support of artists such as Richie Hawtin, Cassius, Adam Beyer, Zombie Nation and Jacques Lu Cont when it doesn't have a heavyweight label owner like a Brodinski or a Tiga handing artists the promos themselves.
 As previously mentioned, Gold Nite's first release comes by the way of italian artist Trve.  The title track "Celsius" is built on a huge synced square wave bassline driven by metallic hand claps and a ringing open 909 hat. Skip to the 3:15 mark as Trve reigns it in with tasteful resonance blips that could have easily turned the track into 2008 electro in the wrong hands.
Celsius(Original-Mix)--EM0113
Play:
Trve - Celsius
Track two is "Link".  The groove finds its way via a stab that sounds like it fell off the bottom octave of a synth while a simple upper register chord hit handles duties in the high end of the spectrum.  Percussion delay and reverb sweeps keep things interesting on this techno meets tech house bouncer.
Link(Original-Mix)--EM0113
Play:
Trve - Link
Handling remix duties is long time Cheap Thrills stalwart Elektropusher. Short of maintaining the key signature, he takes "Link" in a fairly unrecognizable yet worthy direction. Heeding to the credo of Cheap Thrills boss Herve, Elektropusher ignores the formulaic approach by opening the filter way up and creating a nice harmonic effect with a ring modulator on his oscillator stack and opting for 808 snare rolls on the drum side of things that could have come straight out of The Game's "How We Do".
Link(Elektropusher-Remix)--EM0113
Play:
TRVE - Link (Elektropusher Remix)
With their next six releases in the can and ready to go we expect big things out of Gold Nite in the months to come. Judging by the spins they've received in such a short time it won't be long before they're a household name.