A pseudo-countdown of top picks and underrated favourites, this year's crate of tracks have never been so contradictory. With dance music shedding its latest claim to fame, the base has gone to the drawing board to define, create, and take the road less traveled by. Things got a little weird, but regardless of the differences in tempo and groove, it all sort of made sense as it represented a common approach of making it for the work and not the pay check. There's no set formula, no sample pack, no plugin with a preset to land you a spot and that makes the milk all the more satisfying. Loose experimentation at the bottom with careful considerations for the top, this list is about the sound not the hype. Making sure that you go into the new year without missing a well curated beat.
---
Maelstrom
#40. House Music (Boston Bun Remix): Sound Pellegrino

For French future label Sound Pellegrino, 2012 was business as usual by putting out the unusual. Maelstrom's USSR EP was a lot to chew on with its slew of remixes. Paris's Boston Bun flips an original on its side with a laid back pulse jam that basques in its own low end rawness. 
[soundcloud url="http://api.soundcloud.com/tracks/37341887" params="" width=" 100%" height="166" iframe="true" /] 
---
Midland & Pariah
#39. Untitled 2 (Original Mix)


Another Works the Long Nights collaboration, this time it's the label hoss Pariah alongside Midland who put out an exclusive vinyl release without any needless frills, just hits where it hurts. "Untitled 2" rolls through the floor like some sort of 4am ghost train void of any soul or melody to make room for reverb and vibes.
[soundcloud url="http://api.soundcloud.com/tracks/61222844" params="" width=" 100%" height="166" iframe="true" /]
---
Tiga
#38. Plush (Original Mix): Turbo Recordings

What started as a jam session with Mathew Dear turned into honcho's latest vocal laden hit single. Electric kazoos and loony arpeggiators "Plush" is as queer and psychedelic as it is anthemic. Not to mention it's probably the closest Tiga will ever get to having The Muppets in the backing band of a music video so better capitalize. 
[soundcloud url="http://soundcloud.com/tiga/tiga-plush-master" params="" width="100%" height="166" iframe="true"/]
---
MPIA3
#37. Acid Badger (Original Mix): R&S Records


Whether it be through Truss or MPIA3, Tom Russell has been set aside to do things of his own accord. A sonic schizophrenic you'd be foolish to imitate, his blown hardstyle kicks and sharp acid chops are not for the faint of heart. Not to mention a complete disregard for your musical taste, tracks like "Acid Badger" are not here to make a crowd act casual.

Play: MPIA3 – C – Acid Badger
---
Boddika & Joy O
#36. Mercy (Original Mix): SunkLo


Aside from "Swims", the Boddika & Joy O collab "Mercy" would be the duo's most played out track if we count how many times the taste making collect cued up the former's murderous VIP edit. Its success is a bit of a no brainer, just skip to the 2 minute mark where you'll find analogue boards and tape machines tripping on themselves. 

Play: Joy O & Boddika – Mercy
---
Trevino
#35. Shorty (Original Mix): Revolve:r


Trevino is the renowned moniker for drum and bass producer Marcus Intalex, who's crossover into bass and techno has seen him become a pivotal figure in forward thinking dance music this year. You could say "Shorty" was the first one to leave his newly found audience's jaws hanging, making an especially noted appearance in Scuba's DJ Kicks.

Play: Trevino – Shorty
---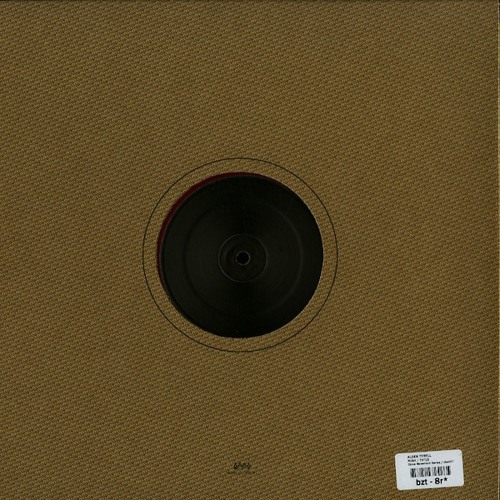 Alden Tyrell
#34. Tntus (Original Mix): Clone Basement Series


Until he shaves his dreads I'm going to call Alden Tyrell a techno warlock. Having had many appearances in Clone's collective of sister labels, "Tntus" stood out as a favourite with the flying Dutchman breaking a barrage of waves in lush analog fashion. Fresh and delicate with a mighty low end, you can really feel the energy being built in its progression.
[soundcloud url="http://api.soundcloud.com/tracks/51675914" params="" width=" 100%" height="166" iframe="true" /]
---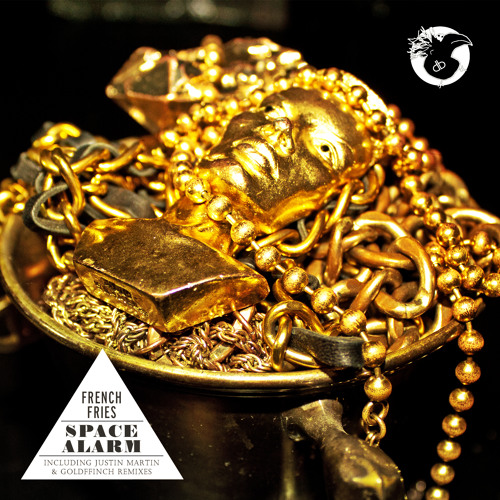 French Fries
#33. Space & Smoke (Justin Martin Remix): Dirtybird

2012 saw Dirtybird's Justin Martin releasing an LP along with a slew of remixes. And although his album aimed at serious notes and genuine dramas, it was his whimsy outings that caught our eye like his remix for French Fries. That doesn't take away from the fact that his remix for "Space & Smoke" has a touching breakdown of steamy pads.

Space-Smoke-(Justin-Martin-Remi--EM1212

Play: French Fries – Space & Smoke (Justin Martin Remix)
---
Sei A
#32. Mercy Bass (Original Mix): Turbo Recordings


Let me repeat how hard it was for us to settle on a top pick from Turbo's New Jack Techno compilation, but we were sure that Sei A's "Mercy Bass" would be one of them. Subtle yet incredibly dangerous, the track's hats sooth while a brute bass rumbles beneath committing the dance floor's perfect murder. No doubt Sei A's pitch is a silent killer.
[soundcloud url="http://api.soundcloud.com/tracks/49340280" params="" width=" 100%" height="166" iframe="true" /]
---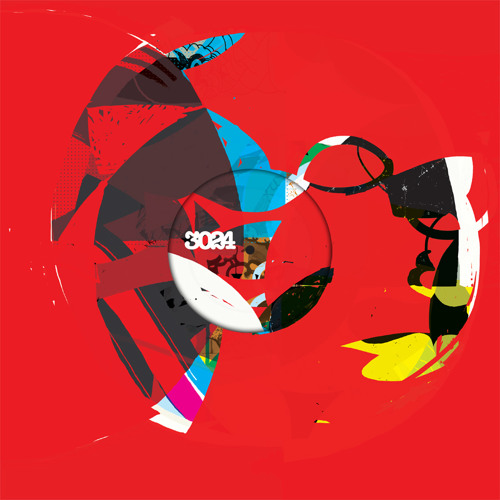 Redshape
#31. The Land (Original Mix): 3024


Deliciously dark and eerie, Redshape's "The Land" was not only yet another outstanding track for the Berliner but also a brilliant package of audio and visual art. Released on Martyn's 3024 alongside an odd animated music video reminiscent of the Beatles' Yellow Submarine draped in red styling.  

Play: Redshape – The Land
---
That wraps up part 7 in our ongoing 100 track series. Keep an eye out as we unravel the rest of our crate into the new year and grab what you missed off Beatport, Boomkat, and Juno.
Part 1. EARMILK Crates 100 Dance Tracks from 2012 [100-91]
Part 2. EARMILK Crates 100 Dance Tracks from 2012 [90-81]
Part 3. EARMILK Crates 100 Dance Tracks from 2012 [80-71]
Part 4. EARMILK Crates 100 Dance Tracks from 2012 [70-61]
Part 5. EARMILK Crates 100 Dance Tracks from 2012 [60-51]
Part 6. EARMILK Crates 100 Dance Tracks from 2012 [50-41]
Part 7. EARMILK Crates 100 Dance Tracks from 2012 [40-31]
Part 8. EARMILK Crates 100 Dance Tracks from 2012 [30-21]