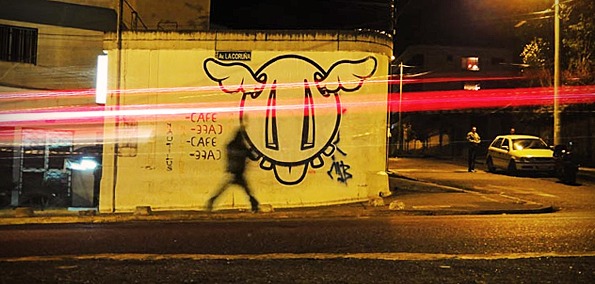 One of the best albums released in 2011 came from producer Long Arm when he unleashed his masterpiece The Branches. The album was released on Gordon Gieseking's Project Mooncircle and immediately received major attention, featuring on Gilles Peterson's "All Winners" show on BBC Radio 1, under his personal list of favorites of the year 2011, and alongside various other highly respected stations across the globe. And now, Project Mooncircle has decided to give The Branches an official repress treatment which includes major remix contributions from producers spanning the entire globe. This re-released 2LP Vinyl features remixes from: Robag Wruhme, Sieren, Yoko Duo, Berry Weight, Empt and Speck from CYNE. 
We are proud to be able to premiere the remix from Sieren of "The Branches". The sound of the original album consistently displays a loungey/downtempo vibe, but Sieren has managed to flip that on its head by presenting a cinematic experience that starts out with a soft sound but quickly escalates into a much more beat-driven floor worker..  And just when you think you can predict what's upcoming in the track, you are pleasantly surprised with various change-ups and dancey synths. Check out the remix and make sure to pick up the remix 2LP on December 14th.
[soundcloud url="http://api.soundcloud.com/tracks/70975541" params="" width=" 100%" height="166" iframe="true" /]
Sieren is the maiden name of Matthias Frick's mother and also his current alias under which he started to release his first free tracks in 2011. Rumour has it that he has a dark secret history of producing experimental techno, albeit his love for UK influenced bass music existed for more than one handful of years. It was not until recently that he began to make the most of his love for field recording and experimental soundscaping and is now throwing his full force into music, while simultaneously finishing a university degree in computer science and design before moving from small town to métropole to follow a new set of challenges and advance to the next stage of his life.
Long Arm
Long Arm The Branches Deluxe Edition
Project Mooncircle
December 14th, 2012