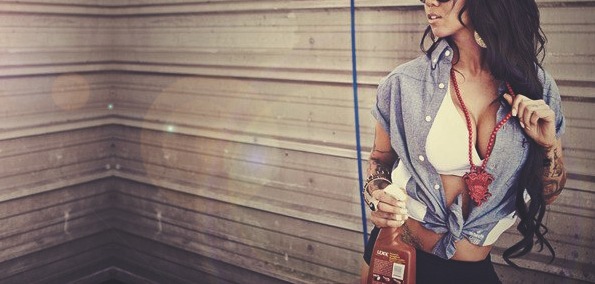 Remember that song that took over the world about 5 years ago? The one that made everyone go, "Youuuuuuuuuuuu," and dance like a bunch of goons? Yeah, Soulja Boy had a stranglehold on our youth for at least a year. Boston-based electronic producer Noms takes the original "Crank Dat" tune and shapes it into a modern day trap anthem. The heavy 808 drums are apparent over the catchy tropical steel drum that runs throughout the song. Take a listen and enjoy the nostalgia of 2007 with a new a modern twist.
[soundcloud url="http://api.soundcloud.com/tracks/68304086" iframe="true" /]
As a bonus, here are a couple other tracks also produced by Noms, the first being a rather new Mike G collaboration and the second is a remix by EARMILK's own Croydon off his Ouroboros Remix EP.
[soundcloud url="http://api.soundcloud.com/tracks/66530748" iframe="true" /]
[soundcloud url="http://api.soundcloud.com/tracks/58950466" iframe="true" /]