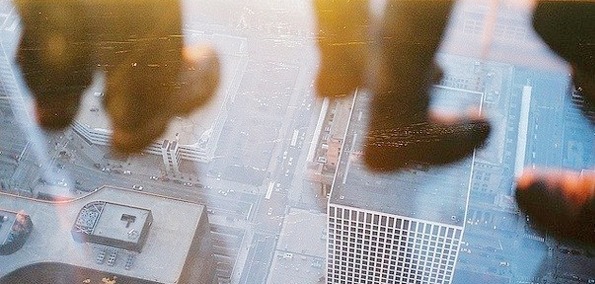 THREAD is a party based in Newark, New Jersey campaigned by some of the hardest working producers in the game right now. When I say hard working, I mean it. These guys did not come from rich families, trust funds, or anything of the sort. Everything they have, was earned. Anything they created, came from years of work and practice. The group is made up of DJ Sliink, Nadus, DJ Reck, and Ezrakh. From these four DJ/Producers came what we all know and love as "Jersey Club" music. However, their production does not stop there. Juke, trap, future RnB, house, and other hybrids of hip-hop inspired dance music suitable for the club have been added to their repertoire during recent years. Between the four of them, there is little left unscathed as far as this country is concerned, and internationally as well. DJ Sliink just returned from a show date in Tokyo, Japan with J-Traponistas Watapachi and Mad Decent's Dirty South Joe. Nadus and Sliink, as well as one of this month's guests, MikeQ, have been featured on the infamous Boiler Room. While still yet to be signed by a major label, their Soundcloud plays continue to sky rocket.
As of late, the country knows that Brooklyn is the epicenter of underground dance music. It is unparalleled, unrivaled, and unmatched as far as the vast variety of sounds and styles that spew from the small area of NYC. While the area is not so large, it IS concentrated.
EARMILK is proud to sponsor the first ever THREAD party in Brooklyn on November 23rd, 2012 at Public Assembly of Williamsburg.
Special guest DJs are the most avid advocate of vogue music MikeQ and yours truly, Tanner Caldwell.
Buying presale tickets is a must on this one, it will most likely be selling out.
NADUS
DJ SLIINK
MIKEQ
EZRAKH
TANNER CALDWELL
DJ RECK