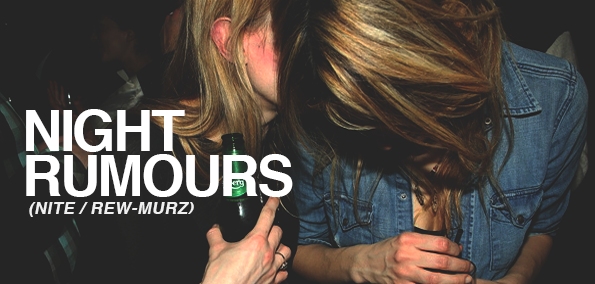 Forget next year's trends, in this day and age too many will settle for just flavours of the week. But it's the releases that stay in your mind and playlist that make those tiresome hours digging through overprocessed goods all worth it. We'll take care of some of that burden so you can sip straight from the raw with Night Rumours: skipping the homogenization to bring you top shelf dance music. Nothing too obvious or obscure, old or new. Just wholesome unpasteurized goodness.
This week's edition sees you through a healthy portion of house, techno, and even a garage digestif. Dig in first to a full serving from Lando Kal:
On the Street
---
Lando Kal
Let You In The Sky / Help Myself
Icee Hot; 2012-11-12
IH002
---
One of the best nights in San Francisco - Icee Hot - recently became a label, and the quality so far is as top shelf as you'd expect. Even though Lando Kal has ended up in Berlin, through Icee Hot he's still affirming my previous statement that the bay's still pumping out plenty of talent. Following some slamming releases on Hotflush, Rush Hour, and Stillcold Records, he's back with some typically on point techno/house fissions. The singles are strong on their own but a remix from Detroit vet Anthony Shakir lends a frenetic scratched-out flavor while Montreal's Grown Folk turns up the lead single's urgency and elevation level. Digital bonus "So Correct" seals the deal with a compelling piano lead and hypnotizing vocals.
---
Shadow Child & Horx
Bordertown
Apollo Records; 2012-11-26
AMB1210
---
R&S sublabel Apollo Records unfurls some exotic heat from Shadow Child & Horx with the Bordertown single. Crushing squelches and equally weighty vocals from TK Wonder. The always potent Synkro offers up a characteristically smooth, clap-happy remix. Gacha's version is just too dreamy for words. Knocked it over left field and out of the park.
---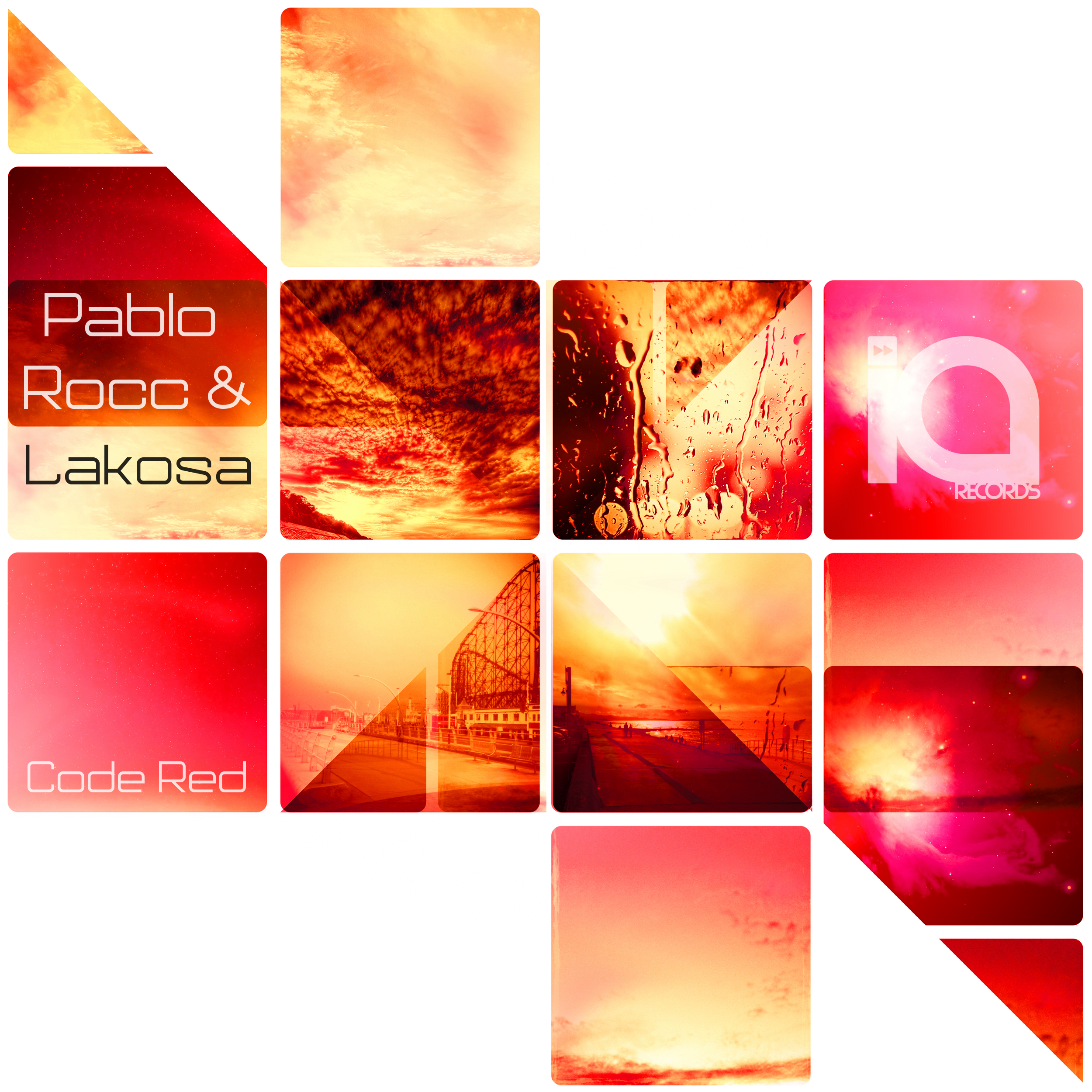 Lakosa & Pablo Rocc
Code Red EP
Immersed Audio; 2012-11-12
IAR005
---
UK-based Immersed Audio just dropped the Code Red EP, split between Lakosa and Pablo Rocc and it's standard high quality business. Fully loaded house and deep bass-laden excursions that must be heard on good equipment, but the previews are still an enjoyable tease. Favorites include the dark smarts of "Believe It," the muted depth/Chameleon Street sample of "Victim," and the otherworldly charm of the collaborative title track. As further enticement, here's a visual teaser from another Lakosa release:
And a free download from Lakosa's oft-paired collaborator, iO.
Juno • Lakosa • Pablo Rocc
Through the Grapevine
---
Now onto a slew of previews and miscellaneous treats:
Car Crash Set brings yet another fresh name to the mix with their newest, the Fatal Attraction EP from Monkey Wrench. It's salient, rock-solid house; that and remixes from Pasteman and Hugo should tell you all you need to know.
Jack Dixon is already at it again after a beautiful release on Hotflush, and it's another exercise in deepness and stunning production. Look out for the geometrically-themed 10997 EP this month.
Some pleasantly distorted raw techno cuts on a forthcoming collaborative album via Decarhythm from the label's uncompromising pedigree including the likes of Komonazmuk, Kamikaze Space Programme, and Bloodman.
Italian duo NiCe7 bang out a new one which pays homage to house benefactors in name and style. Two words: dat brass.
A bumpy, cheerful number from pure house proponents Local Talk on a classic tip.
Springy 2-step vibes from Mr. Beeb. Fans of Duncan Powell, L2S, etc. will be pleased.
A slightly deep, slightly funky joint from the everprolific Husky. Dude's got too many styles to nail down.
Last but not least, check out the visual teaser for the new Matthias Zimmerman on Sound Pellegrino. Towering drumwork and bird calls join a lead synth that could be straight out of the final act. Speaking of, hope you enjoy until next time.