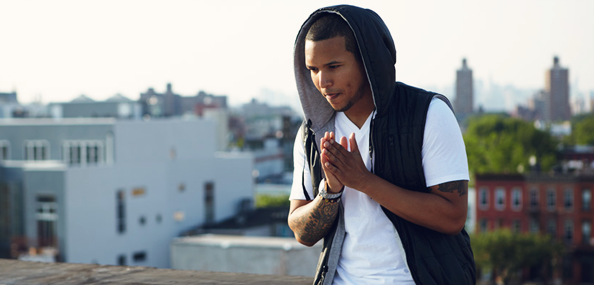 Having worked with legendary engineers like Anthony Kilhoffer and mixed records for notable albums like Jay-Z and Kanye West's Watch the Throne, Ye's My Beautiful Dark Twisted Fantasy and more, Marcè Reazon stepped from behind the boards and into the booth to try his hand at rapping. He's also no stranger to production, and it shows on each track. For his latest project, A View to Kill, Reazon recruited Jon Hope, Dusty Roze, Troy Ave, Kyle Lucas and Ro Ransom. The infectious Troy Ave-assisted cut "LP-550" is a dope standout track you can check out below, along with lead single "Sad Beginnings."
LP-550-ft.-Troy-Ave--EM1112
Download:
Marcè Reazon - LP-550 ft. Troy Ave
Download:
Marcè Reazon - Sad Beginnings
At 11 tracks, the EP is a fairly short play. As a fairly new artist, Marcè naturally has some room for improvement, but overall, A View to Kill is a solid effort. You can download the EP via DJBooth.