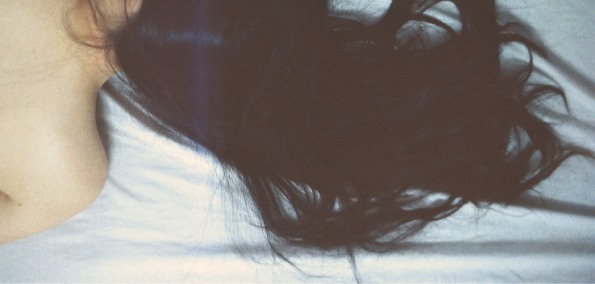 I hope we all can agree there are far too many bad remixes of Drake and The Weeknd to count and too few worth actually remembering. So while it was a bit shortsighted of me, you can't blame me for feeling a little hesitant about giving αtμ's music a listen, especially when I saw remixes of Drake's "Say Something" and The Weeknd's "Rolling Stone" in the tracklist. Luckily I've learned it's not about reinventing the wheel so much as it's about finding a different way to spin it. Heeding The Weeknds' words, I listened, hoping αtμ was different.
[soundcloud url="http://api.soundcloud.com/tracks/16001800" iframe="true" /]
A second year Economics major at the University of Michigan, Atupele Ndisale or αtμ seems to have a analytical mind for realms beyond crunching numbers. He says a lot with his tracks, which are rather concise -- some of the best ones aren't more than one minute -- and his beats are innovative and well-designed. Interplaying a healthy amount of keyboard melodies with a smattering of hushed snare drum rhythms, he strays from trying too hard or recreating what we've already heard. Sounding this effortless I imagine is hard to do but maybe not if you have a natural knack for it, which the Malawi-producer seems to possess.
[soundcloud url="http://api.soundcloud.com/tracks/56357313" iframe="true" /]
Scanning his albums, αtμ has a penchant for 90s classics, revisiting historic jams from Musiq Soulchild, Boyz II Men, and 112 but with more contemporary beat patterns, playing around with silence and bass lines at equal intervals to offer a welcomed musical perspective. As I absorbed his five-track EP, ♥(v), it became increasingly clear to me that the 20-year old wasn't kidding when he said he's a "beat designer."
[soundcloud url="http://api.soundcloud.com/tracks/24103830" iframe="true" /]
♥(v) is half-melted candles lining a bedroom. It's also winding down after a long day. Or staying in with a good book and a glass of wine. Most of αtμ's tracks, like "you wanna" or "promise ya", are high brow, something you'd hear at a venue with a multi-million dollar view of the city skyline. But the music is not just style without substance as tracks sampling dialogue from "Curb Your Enthusiasm" and films like "Menace II Society" can attest.
[soundcloud url="http://api.soundcloud.com/tracks/28926542" iframe="true" /]
Congruent with an aesthetically pleasing website and album art (both of which I imagine he designed), his music is equal parts innovative, attractive and just the right amount of understatement (because there is nothing worse than an artist with great album art and horrible music). Jaded as I am toward entry level producers, the real beauty of emerging artists is they're not confined to the mainstream constraints of what is most widely accepted. They're trying to figure out how to make their sound distinct enough to be picked up by already-inundated ears. The secret is when you don't try to reinvent the wheel, you eventually win out. That being said, download everything αtμ's got on his links below.