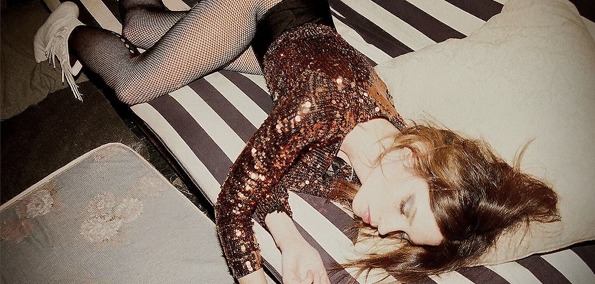 Ill.Gates has been a busy producer as of late. Last week, he released his entire back-catalog of music for free download, and today, he launched into a concept EP of remixes appropriately titled, "The Ill Methodology Remixes" (which you can grab here). To really highlight the project, Ill.Gates reached out to producers like Elite Force, Greg Reeve and Mexicans With Guns to create some heavy, frenetic and high energy tracks perfect for fall festivals. Each song takes the harmonies and bass elements of The Ill Methodology, and adds in the unique sounds of each producer remixing the track.
Personally, I really enjoyed Ill.Gates and Datsik teaming up for "Eviction" on the original "Ill Methodology". The Elite Force remix of Eviction takes all the ill.Gates and Datsik bass, and blends it into some lighter harmonies. As a counterpoint, the Unsub Remix of "Crossing Over" throws bass music back into London garages and dungeons with more tribal dub elements, with a reggae infused feel, and echoing steel drum effects.
illGates-x-Datsik---Eviction-(Elite-Force-Remix)--EM1012
Download:
ill.Gates x Datsik - Eviction (Elite Force Remix)
[soundcloud url="http://api.soundcloud.com/tracks/65237630" iframe="true" /]
However, this EP of remixes is only the appetizer for the main course. I have had the pleasure of listening to "The Church of Bass" by ill.Gates out on November 19th - and it's absolutely insane. Be on the lookout for it when it hits the music scene. Catch Ill.Gates while he is on tour for the next two months, ending December 31st at Snowglobe Festival in South Lake Tahoe.
Oct 30 Las Vegas, NV Hard Rock Cafe
Oct 31 San Diego, CA Stingaree
Nov 02 Pomona, CA The Glass House
Nov 03 San Francisco, CA Yoshi's
Nov 04 Arcata, CA Jambalaya
Nov 07 Seattle, WA Rebar
Nov 08 Portland, OR Whiskey Bar
Nov 09 Whistler, BC Garfinkels
Nov 10 Nelson, BC Hume Hotel – Spirit Bar
Nov 11 Calgary, AB The Distillery
Nov 14 Park City, UT Park City Live
Nov 15 Denver, CO Cervantes
Nov 16 Durango, CA Abbey Theatre
Nov 28 Lawrence, KS The Granada
Nov 29 St. Louis, MO2 720 Cherokee
Nov 30 Chicago, IL The Bottom Lounge
Dec 01 Madison, WI Segredo
Dec 02 Ann Arbor, MI Blind Pig
Dec 04 Charleston, SC The Music Farm
Dec 05 Greensboro, NC Greene Street Music Hall
Dec 06 West Springfield, VA Empire
Dec 07 Baltimore, MD Baltimore Soundstage
Dec 08 Richmond, VA Kingdom
Dec 09 Philadelphia, PA The Blockley
Dec 12 Allston, MA Wonder Bar
Dec 13 New York, NY Santos Party House
Dec 31 South Lake Tahoe, CA Snowglobe Festival