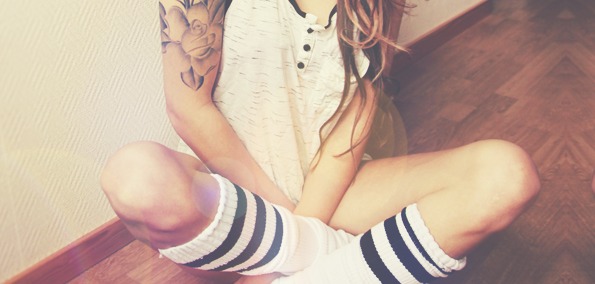 Anitek (David Nunez) is a trip-hop and downtempo producer currently living in Switzerland. With around 23 albums under his belt, you can safely assume that he had his fair share of dabbling in the beat production scene. It's amazing how little attention Anitek gets after making many quality albums and tracks he has produced in his career. He likes to reel things back in by sticking to the basics of trip-hop beat producing. Throughout his passionate career in beat making, he had his time to develop, change, and polish his production to an art form.
Today, we bring you a recently released album of his called Extralocal. The album includes 10 suave beats layered with majestic guitaring by Eric Condevaux. You will also find yourself being smothered in brass instruments, sounds of nature, disc scratching, woodwinds, and other soothing-yet-intriguing elements. Because of the dominating presence of the guitar, you can't help but be transported into some European metropolitan area filled with outdoor dining, cafes, and bistros.
The lead track of Extralocal, "Square One" kicks things off with classical style guitaring and a smooth feminine vocal sample. It flows into a majestic acoustic two-for-one when the brass instruments make their debut in the track. Its lackadaisical tootin' and the clean guitar picking play off of one another, making this starting track quick dynamic as well as the pace-maker of the album. 
Download:
Anitek - Square One
A few of the tracks off of the album can be classified as acoustic trip-hop, being that the guitaring is the main attraction of the show. Yes, there is the beat in the background, but the elegant guitaring will divert you from the bass kicks and snare slaps in an instant. Tracks like "Float" showcase a wonderful fusion of downtempo beats with a sexy impro-style picking along with guitar harmonics. Not to mention that there are chirping birds in the background that elevate the dire need for you to stop, drop, and relax. With no puns intended whatsoever, it's a track that will make you float into the stratosphere and beyond. 
Download:
Anitek - Float
Not all of the songs in Extralocal are suave and mellow. One particular song stands out from the bunch, which happens to be "Dobro Wax". Right off the bat, you will notice some scratching, unusual string sliding and South American-influenced rhythm guitaring. Then it goes into overdrive, boosting that disc scratching to a more prominent element of the song, as well as upping the overall beat power. Nevertheless, the guitar is still a main focus of the track. "Dobro Wax" is the more upbeat tune of the bunch, almost reminiscent of an acoustic version of a track by Nightmares on Wax.  
Download: Anitek - Dobro Wax
Anitek is well-polished beat producer who, for one reason or another, doesn't get enough credit as he should. If you are a beat-head like me, Anitek is an excellent addition to your music library. His past work offers a variety of styles and tones between individual songs, collaboration, compilations, projects, and his own solo work. In any case, each individual song of the album has its own characteristic. Together, they make up Extralocal and have a unifying, auditory expression of the saying, "dude, chill out." Most of Anitek's work is free of charge, including Extralocal. Double check your list, Anitek should be freshly written on it.
Anitek
Extralocal
Dusted Wax Kingdom
10/22/2012