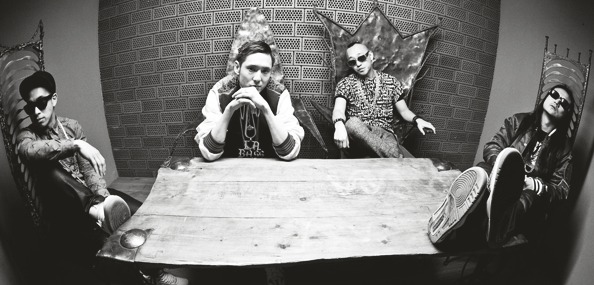 Today we're premiering Far East Movement's new video for the song "Little Bird" featuring samples from one of our favourite Canadian songstresses Feist, off of FEM's album Dirty Bass. 
The video shows a darker grittier side to the bottle popping party rockers we all know from their billboard number one Like a G6.  The storyline features a femme fatale spiralling out of control and the guys from Far East movement look like they could have walked off a Quentin Terantino set.  
We had FEM's Kev Nish break down the inspiration for the philthegod produced video for us:
"Excited to premiere our new video for "little bird" with earmilk and show our audience a more personal side. Was amazing to do something outside the box with producer Cherry Cherry Boom Boom and get a chance to go deeper into our song writing. The video is a real story of an ex girl and the song "Little Bird" is the metaphor for everyone's desire to always search for more, sometimes not realizing that what you might be looking for is right infront of you."
Underpinning the song is the aforementioned Cherry Cherry Boom Boom production.  Cherrytree founder/president Martin Kierszenbaum lays down a dark minimal hop-hop beat with a haunting sample taken from Feist's "Caught A Long Wind" that brings this track together.  
Now without further ado I'll leave you to check out the video!
Far East Movement
Dirty Bass (Deluxe Version)
Interscope Records
Jun 12, 2012