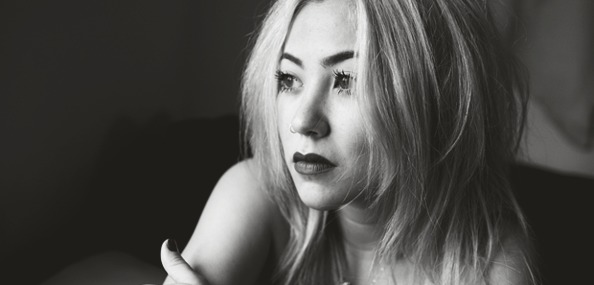 Meet Bago, a Los Angeles R&B singer with a hell of a beautiful voice.  The songstress recently released Sunday's Best, her first offering produced solely by The Hundreds' rapper/producer Alexander Spit. Spit provides a dark, bass-heavy backdrop with just enough melodies for Bago to do her thing -- and that, she does. With your first listen, you'll sense a vulnerability similar to Lana Del Rey's matched with a gritty, soulful voice reminiscent of the late Amy Winehouse and the legendary Erykah Badu. 
[soundcloud url="http://api.soundcloud.com/tracks/56915935"]
Bago describes her tunes as "music for the screwed, blued and tattooed," and the description couldn't be more fitting. Her tales of love, heartbreak and betrayal can be found on her first EP, Sunday's Best, here.