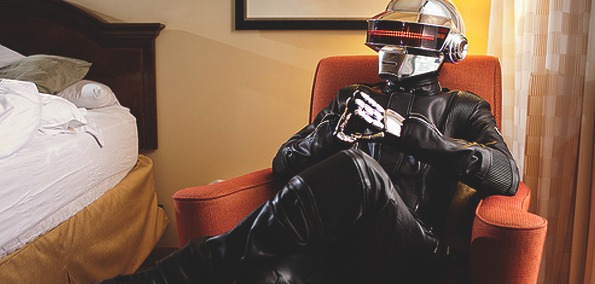 EMI Music announces the October launch of Electrospective, an impressive multi-platform campaign celebrating the development of electronic music since 1958. Electrospective is a global collaboration between artists, labels, and commercial, technological, digital and media partners.
Electrospective brings together the EMI Music, Mute, and Virgin catalogues, chronicling the key works of visionaries like Kraftwerk and Brian Eno as well as the ground breaking success of Depeche Mode and The Human League, the explosion of electronic dance music in the late 80s, and the rise of global stars like Daft Punk and The Chemical Brothers. The campaign features big name artist participation (David Guetta, Carl Cox, Midge Ure, Martyn Ware, Daniel Miller, etc.), live events, newly created merchandise, magazine / tech brand partnerships and promotion via branded online and social media platforms. There will be a host of opportunities to discover and rediscover electronic music in the coming months, including exclusive key artist, DJ and producer interviews, app launches, merchandise, social and print media activities.
EMI Music will also launch an Electrospective radio series hosted by KCRW Music Director and host of "Morning Becomes Eclectic" Jason Bentley, chronicling the rich electronic catalogs of EMI Music, Mute, Virgin, and Astralwerks, featuring in-depth interviews with electronic dance music visionaries. The Electrospective radio series will debut nationally in October.
Both a compilation and remix album for Electrospective will be released on October 9, 2012.
So, in celebration of this momentual project, EMI has teamed up with EARMILK to give you readers a chance at winning a prize package. The prize pack below will be rewarded to one EARMILK grand prize winner.
Prize Pack Includes:
1 Electrospective album  (press release below)
1 Electrospective remix album (A collection of rare electronic mixes) (press release below)
1  Massive VINYL bundle with the following titles listed in the below:
Daft Punk "Daft Club" [Import]
Daft Punk "Homework" [Import]
David Bowie (UK) "John, I'm Only Dancing" 7-incb [Import]
Duran Duran "Duran Duran" [Import]
Hot Chip "Made In The Dark" [Import]
LCD Soundsystem "LCD Soundsystem" [Import]
LCD Soundsystem "Sound Of Silver" [Import]
LCD Soundsystem "This Is Happening" [Import]
Massive Attack "Blue Lines" [Import]
Massive Attack "Protection" [Import]
The Chemical Bros. "Exit Planet Earth" [Import] 
How to enter (Must be US Resident):
1. Tweet to @electr0spective and @earmilkdotcom with #Electrospective.
2. Then, send an email to contests@earmilk.com with "Electrospective: Massive Giveaway" in the subject line. Tell us why you should win the contest and don't forget to include your name, phone number and address.
That's it. The deadline to enter is October 14, 2012.