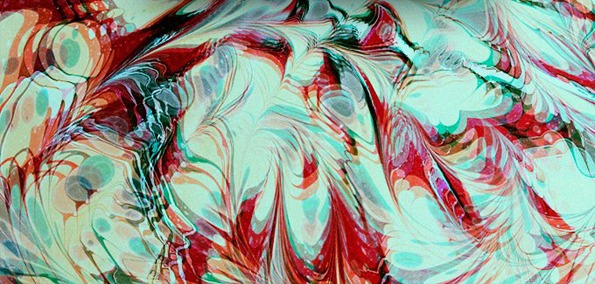 We don't have a whole lot on Cold Love at the moment, but we don't really think that matters. A pet project of music renaissance man, Blackbird Blackbird's Mikey Maramag, Cold Love offers a harrowing yet strangely smooth diversion from the dreamy, folktronica the Bay Area producer regularly serves us. It's not quite an antithesis to the work he has become known for. Instead, Cold Love's trippy, haze-riding beats serve as a peek into the artist's diverse musical pursuits as he takes an accurate stab at the deeper, darker sides of electronica. 
"I simply have too much music to release under Blackbird Blackbird. It's kind of become an addiction for me to release music," Blackbird Blackbird explains in a recent interview with MTV. "For some reason I just like it when people hear my music. Church Spires was this side project. I felt like a lot of the songs couldn't fit completely into Blackbird Blackbird or what I really want for Blackbird Blackbird. I have several monikers. Some that I would rather not point out." 
Having too much music to produce is never a bad thing, given Maramag's good taste in the matter. He delves into murky intensity of dark electronica with ease and his foray into "deep dreampunk"  with Church Spires proved successful. I think we can all agree that Maramag can burgeon into new genres and sub-genres as long as he'd like.