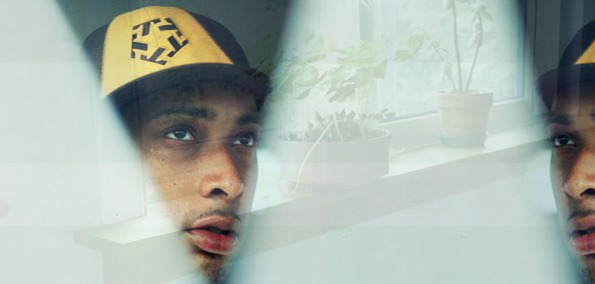 Esteemed Stones Throw colleague Oh No has been busy doing everything from promoting his latest album, Ohnomite to dropping unreleased beats in Japan as part of his album tour last month. Adding to that list is a collaborative LP entitled Ashes, produced between Oh No and another fellow West Coast ally, Oakland's Chris Keys. "The beats, the beats, the beats," repeats Oh No. "Chris' beats just naturally put me in rap mode – I was just telling some stories, zoning out." Oh No, who is most known for his work with The Alchemist and musical lineage (Madlib is his brother), found himself syncing well with newcomer Keys, who has long admired Oh No. "I definitely grew as a producer," Keys says, "working with someone who's an amazing producer himself."
Oh_No_Chris_Keys-Devastation_Ft_Guilty_Simpson_Montage_One--EM0912
Download:
Oh No & Chris Keys - Devastation Ft. Guilty Simpson & Montage One
The LP is set for release on October 23 on Keys' label, Heavy Keys. The first single off the LP features equally devastating production and verses, the latter supplied by Guilty Simpson and Montage One. Check back for more info on the LP release, which features Big Pooh and Declaime, formerly known as Dudley Perkins.