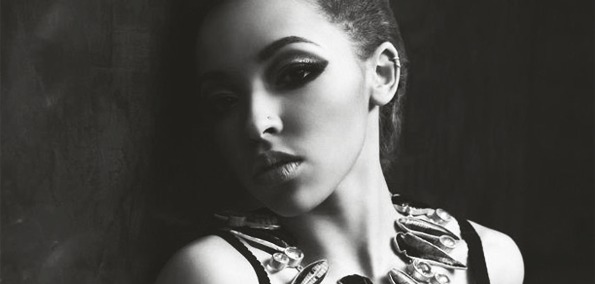 Tinashe
Self-Released
September 6. 2012
---
Budding young R&B songstress Tinashe returns with her latest solo project entitled, Reverie. Following the warm reception her debut solo release, In Case We Die received earlier this year the 19-year-old singer/dancer delivers another free digital release that boasts eleven new original songs.
Who-Am-I-Working-For_--EM0912
Download:
Tinashe - Who Am I Working For?
The recent RCA Records signee's new mixtape features Tinashe holding her own with her seductively smooth vocals over production handled by several producers featured on her debut tape including, Legacy, K-BeatZ, Wes Tarte and B. Hendrixx as well the short self-produced interlude "Illusions." 
Download:
Tinashe - Slow
Included on the new tape is internet sensation XXYYXX's remix of Tinashe's "Let You Love Me" taken from In Case We Die. Stream several tracks off the mixtape and follow the download link (found in the cover art + project title) to grab a free download of Tinashe's new project.
Download:
Tinashe - Stargazing
Tracklisting:
1. "Fear Not"
2. "Stargazing"
3. "Yours"
4. "Slow"
5. "Another Me"
6. "Come When I Call"
7. "Illusions"
8. "Reverie"
9. "I'm Selfish"
10. "Ecstasy"
11. "Who Am I Working For"
12. "Let You Love Me (XXYYXX Remix)"