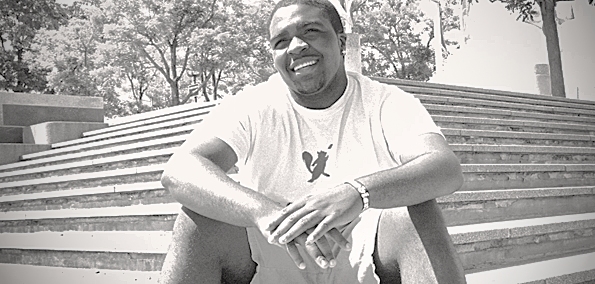 If this is the future of hip hop, we can get behind it. Down since day one, EARMILK is proud to promote Gabriel Stark's upcoming tour as he graces New York's Webster Hall next Thursday to commence his ten-state tour. Spanning NY to DC, the premise behind this particular series of live shows is to demonstrate to students that artistry and education are not mutually exclusive. In fact, Stark is set on underscoring the fact that pursuing your dream does not have to be at cost your education. Flanked with several up-and-coming artists such as Cam Meekins, Beau Young Prince, Chance The Rapper from Chi-Town, and Eddy B & Tim Gunter of North Carolina, the string of performances will showcase the work of these artists as they visit some of the largest universities in the country. In addition to performing, the tour seeks to help several fraternities raise funds and build greater community amongst artists from varying home states.
It was only appropriate that Stark dropped "Can't Leave", featuring a
Trav on the Beat-
produced track with
Ess Vee
and
Maxxx Flair
 on deck, both of whom will be performing with Stark at Webster Hall on the 31st. Sampling
Jay-Z
's "Izzo (H.O.V.A)", another NY-thoroughbred, it's clear the game needs cats like these. Purchase your tickets for the tour
here
.
 Tour Dates
August 31 - Webster Hall - New York
September 3 - The Middle East - Boston
September 4 - The Shadow Lounge - Pittsburgh
September 6 - The Blind Pig - Ann Arbor, Michigan
September 8 - The Bishop - Bloomington, Indiana
September 9 - Reggie's - Chicago
September 12 - The Mad Frog - Cincinnati
September 14 - Casbah - Durham, North Carolina
September 16 - Local 506 - Chapel Hill, North Carolina
September 20 - Chameleon Club - Lancaster, PA
September 21 - George Washington University - Washington, DC